Well I did it.  I survived my first Quiltcon.  This years event was held in Phoenix, Arizona, at the Phoenix Convention Center.  This is a huge space and there was plenty of room to social distance if that was your thing.  We had to wear masks during the event, although Arizona doesn't have a mask mandate.  But that was okay with me.  I didn't mind.  You had to register and get a badge to enter.  They had little round stickers to add to your badge to let others know if you were into physical contact or not.  Green stickers meant all clear-hugs are okay.  That's what I wore.  There was yellow for cautious – elbow bumpers, and red for those who wanted no contact.  I thought this was a great way to let others know how you feel with Covid contact.
The convention center was two levels.  The bottom level housed the registration, exhibit and vendor hall.  The upper level held lecture halls and classrooms.  I forgot to take a picture of the entire quilt/vendor hall, but there were quilts a-plenty when you walked in.  I only took pictures of a few, but I'm sure you can find many photos on your Instagram .  The best in show quilt by Hillary Goodwin greeted you as you first walked in. Stunning!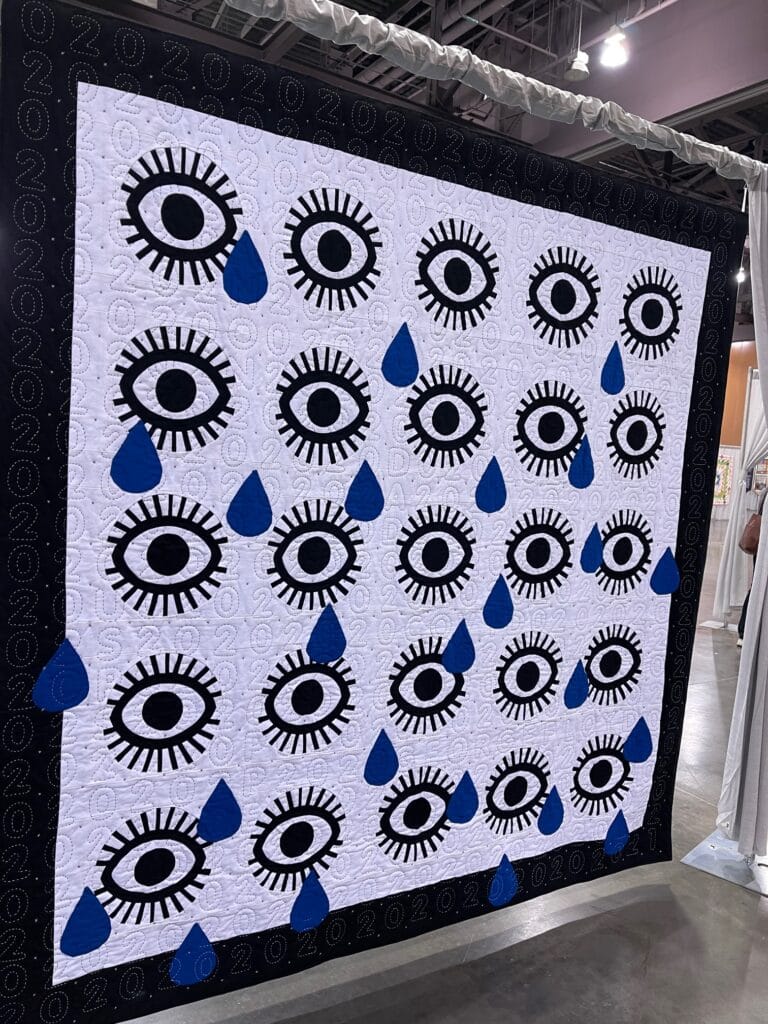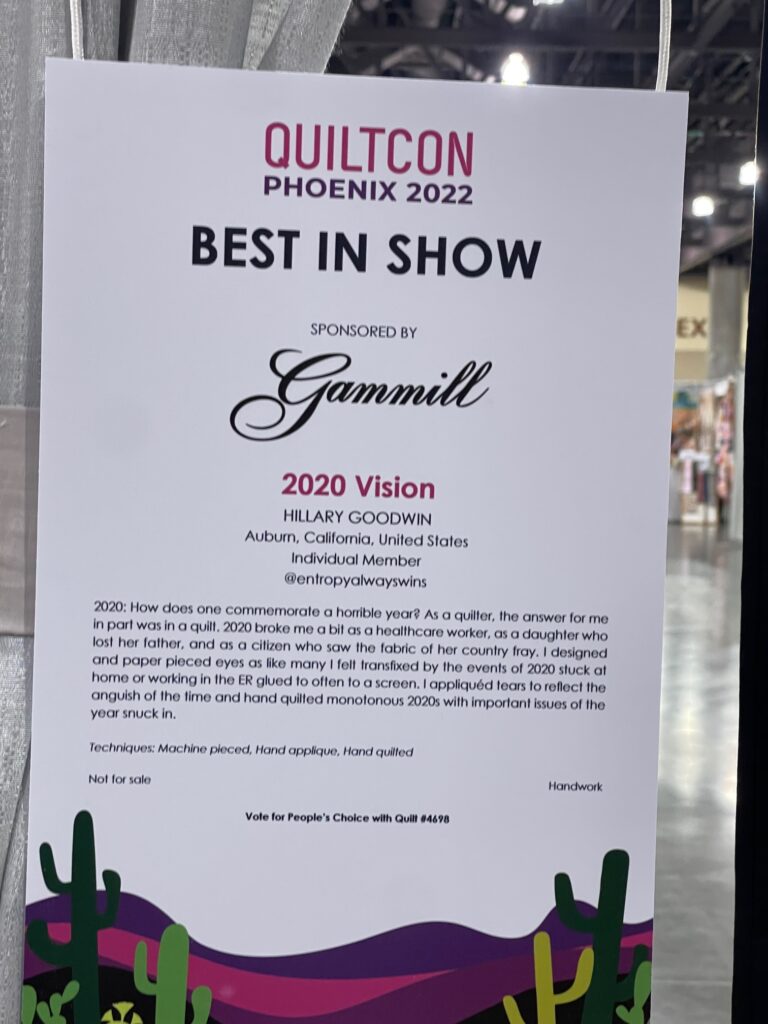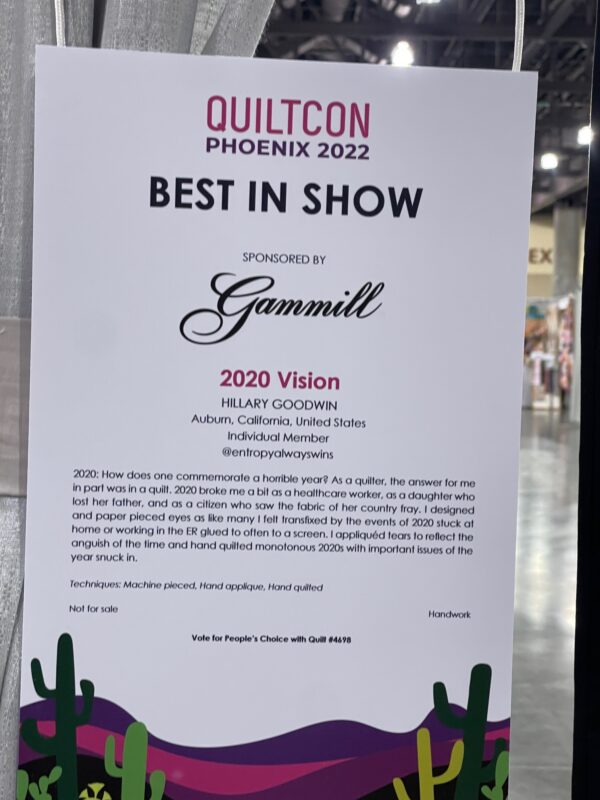 Latifah Saafir, co-founder of the Modern Quilt Guild and keynote speaker, had a large display of her quilts which were amazing.  Sorry, I only took a picture of one, this sneaker quilt.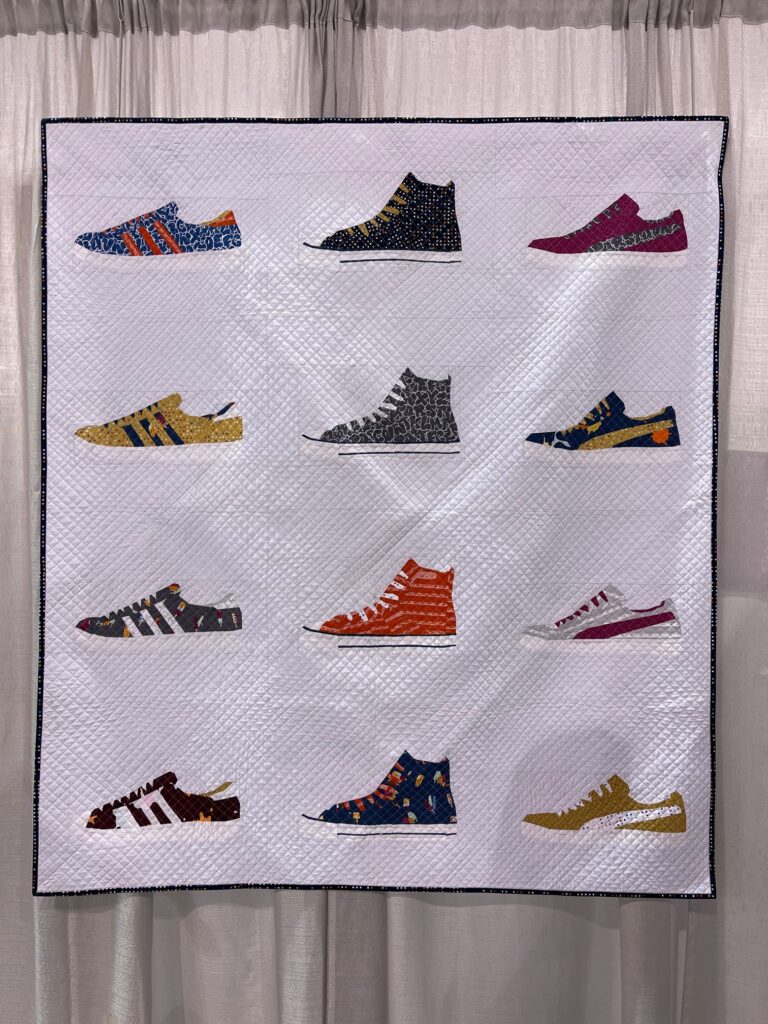 I packed a larger suitcase thinking that I could bring home all my purchased goods from the event.  But, you know, I only ended up buying one pattern.  Though there were many, many vendors present, I didn't see much I could not live without.  I've been to several local quilt shows here in Colorado, and it's pretty much the same – just on a much grander scale.  And quite honestly, I was more interested in meeting people.  I wanted to see the faces of all those Instagrammers that I follow.  And boy, did I see a lot of friendly faces.  I was super excited to meet Elizabeth Chappel of Quilter's Candy.  She's the one who taught me how to make and sell quilt patterns, and mentored me in starting up the Mary Go Round Membership.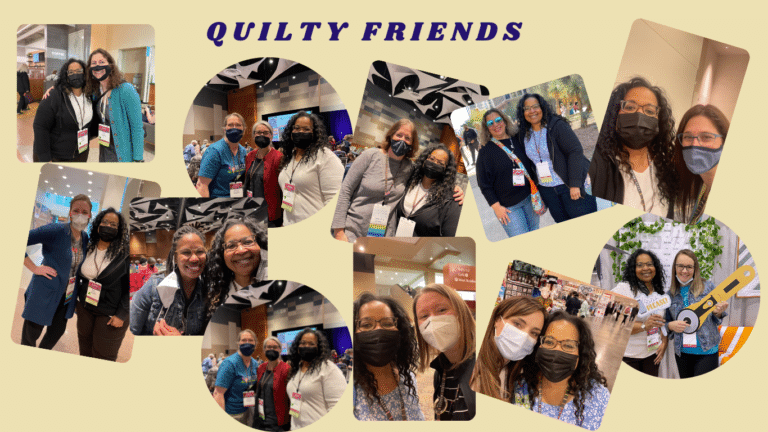 I heard that Jenny Doan and Misty Doan were there, but, I did not get to see them.  Darn!
If you want to learn a new skill, Quiltcon is the place to do it.  They had more classes than I could count on all things quilting from morning to night.  I took one class on How to Make a Pixel Quilt.  I can't say with certainty that I'm confident to go out on my own and design a pixel quilt just yet, but maybe down the road.
One thing that I will do differently next time is take more classes and attend more lectures.  Of course, cost does play a factor in that. If you buy the lecture pass ahead of time, you can attend all of them for free.  My half day pixel quilt class was around $79 for three hours.  Full day classes were over $100.  The sewing classes were all hands on – so everyone had a machine.  I thought that was cool.  So much better learning by doing than just watching someone else do it.
The convention center did have a food court, so you don't starve.  Lines were ridiculously long, and it was overpriced in my opinion, but, you get what you get and you don't throw a fit.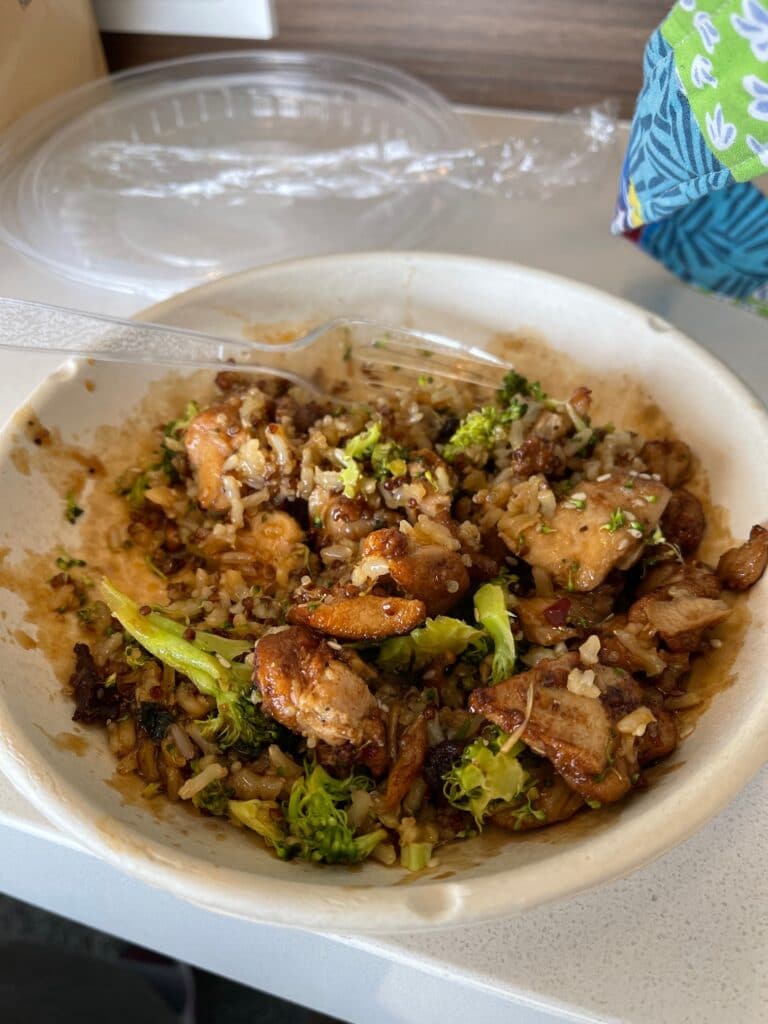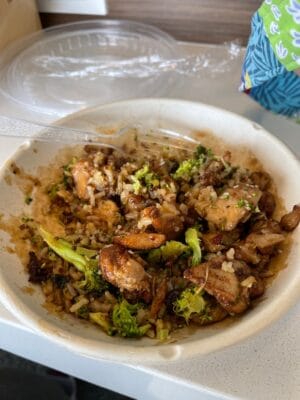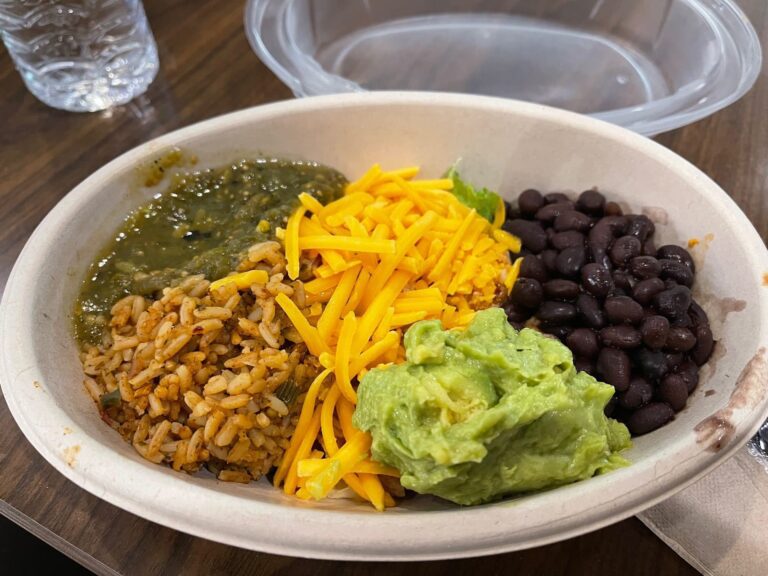 One of the highlights of my weekend was attending Ms. Saafir's lecture.  She shared a lot about herself, growing up and how the Modern Quilt Guild got started, and how her business prospered.  A nice woman who was attending the lecture thought to gather all of the black quilters who were there in the audience for a group photo after the lecture.  So glad I was able to get some pictures with my Iphone as well. Latifah even sat in on one of the pictures.  I hope to meet a lot of these ladies next year.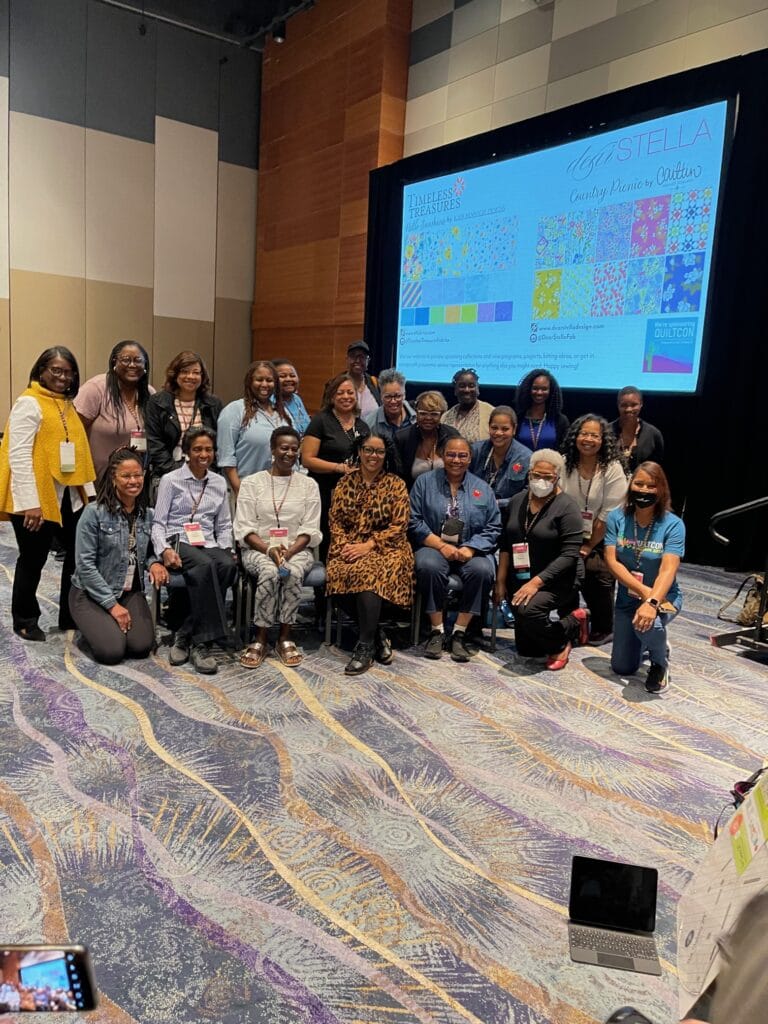 So….with that, I bid you adieu.  I highly recommend you join the Modern Quilt Guild and attend the next Quiltcon.  I think you'll like it.   I had a blast!  Look for me in 2023!