My new quilt pattern is here! This Paws All Around Quilt is my modern take on a classic Bears Paw block. The bears paw block is a popular quilt that has been around forever. This is the first bears paw that I've every made, and I don't know why it took me so long. I really love the classic quit blocks, but wanted to give this one a modern twist. By setting the blocks on point, it gives the quilt a whole new look.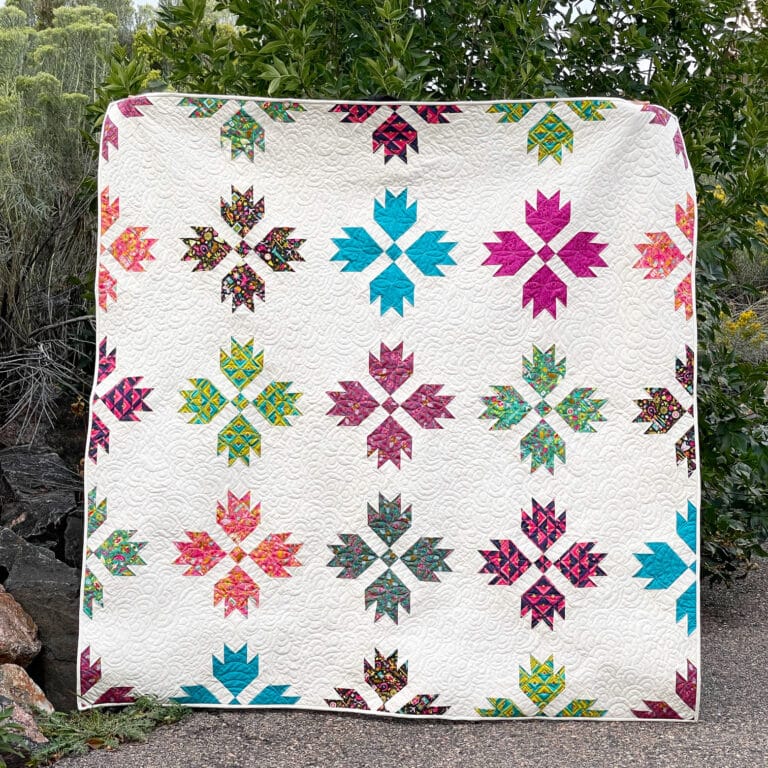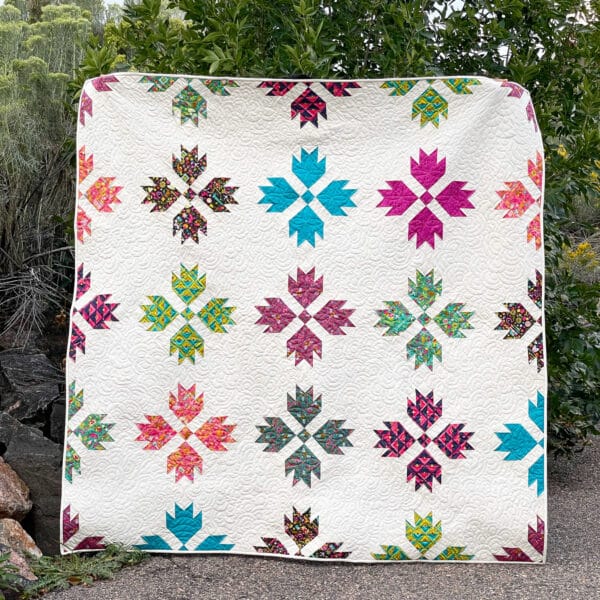 For this quilt, I used Handicraft by designer, Alison Glass. I wanted a scrappy quilt in bright prints and this fabric line did not disappoint.
I've labeled this quilt "confident beginner". There are half square triangles that will require some trimming and the rest are square blocks. Once the half square triangles are done, it's smooth sailing to completing this gorgeous quilt. Don't worry if you are not familiar with half square triangles, my pattern includes clear, easy to follow diagrams and instructions.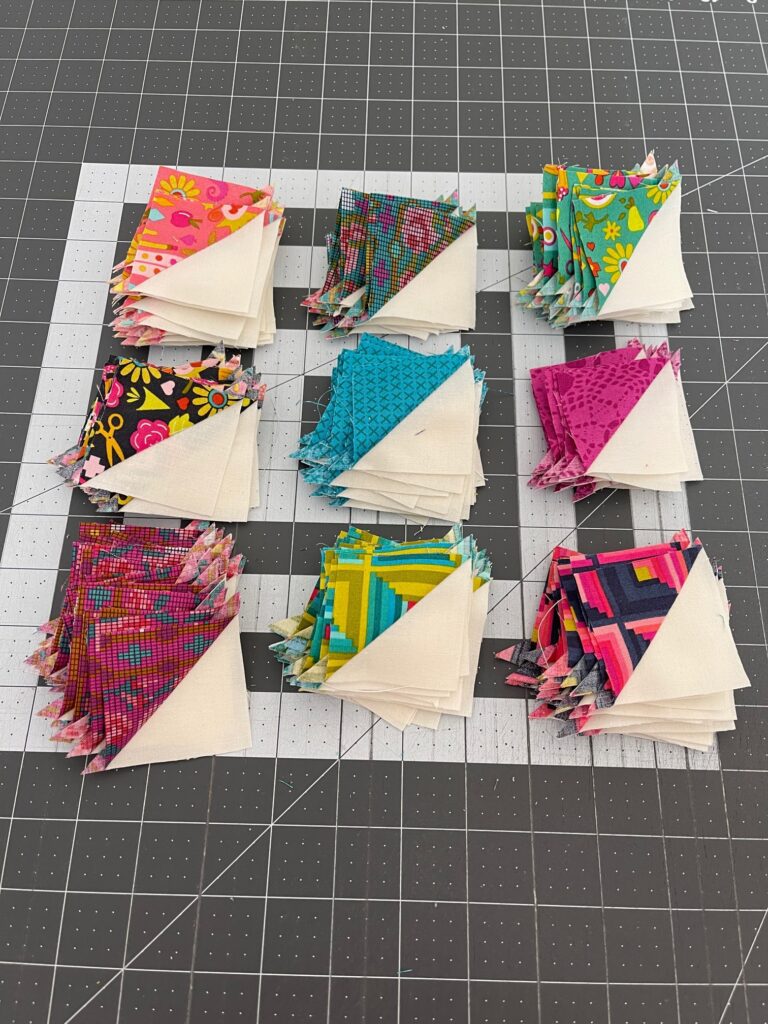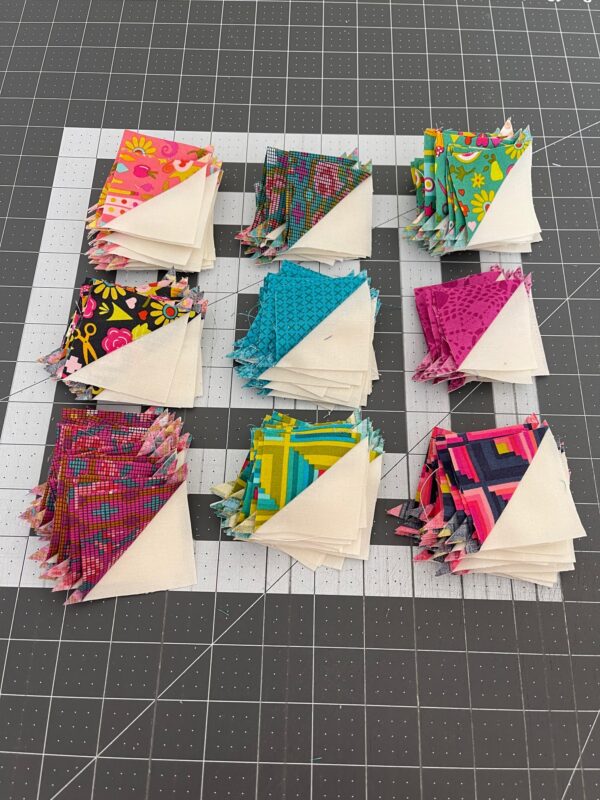 I like big blocks, so this one finishes at 12 inches. There's lots of negative space to try out your free motion quilting skills. I opted for a rainbow design in the solid blocks and some fun zig zags and orange peel quilting in the paw blocks. I used Aurifil 50wt thread for all my quilting.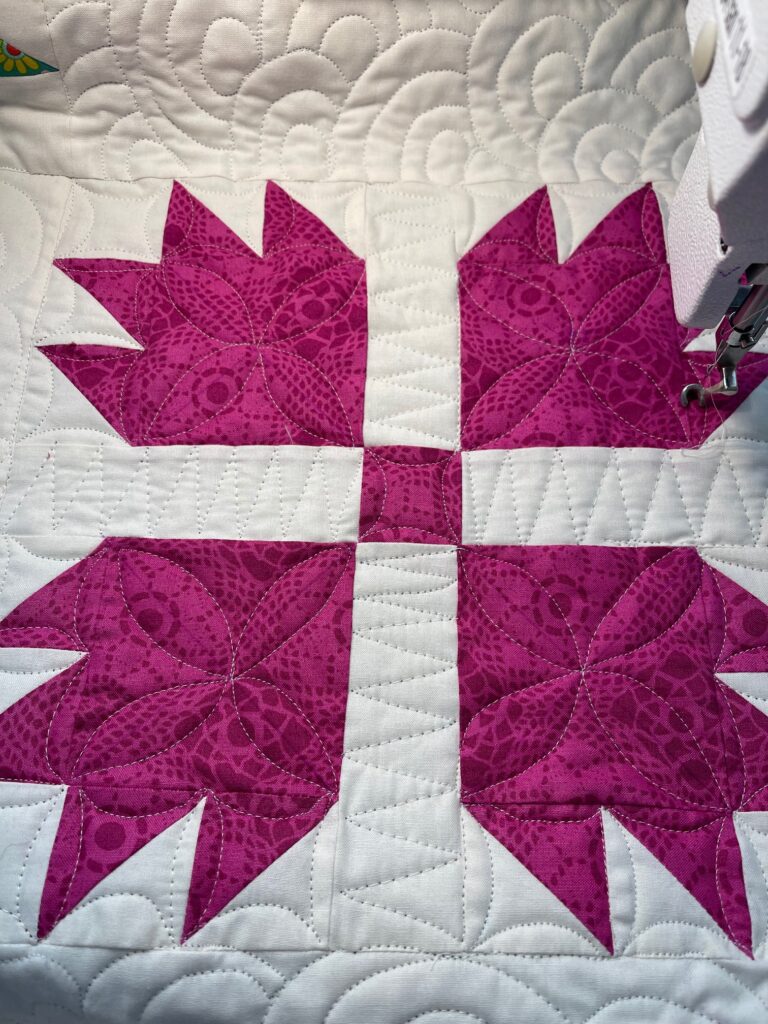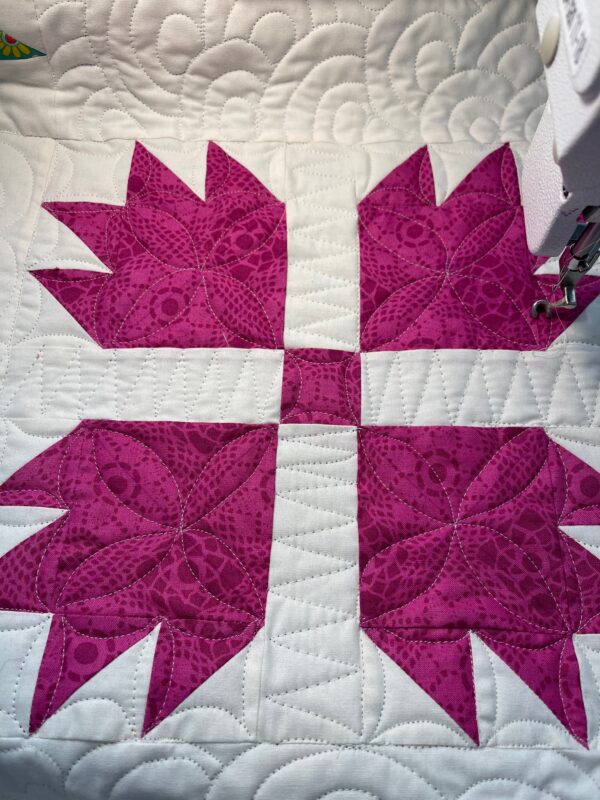 The quilt comes in three sizes: baby, throw and full. This is a quick project if you need a baby shower gift in a hurry or perhaps you want to make a birthday gift for that special someone. Go scrappy and use fabrics from your stash. The pattern is also fat quarter friendly!
As you'll see below, no matter if you prefer solids or prints, this quilt looks good in any fabrics. Don't be afraid to experiment. That's half the fun of quilting!
Now let me show you the work of my wonderful pattern testers. Check out more photos on their Instagram pages by clicking the link.
@thread.snips.and.dog.fur chose the Ombre Gelato fabric by Maywood Studios for her quilt. The orange and reds look like flames and each paw block is unique in color and pops against the gray background. Absolutely stunning!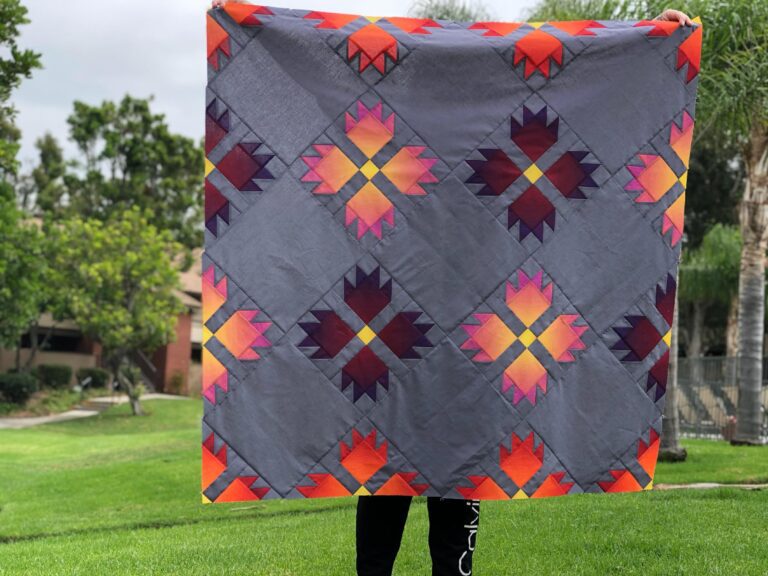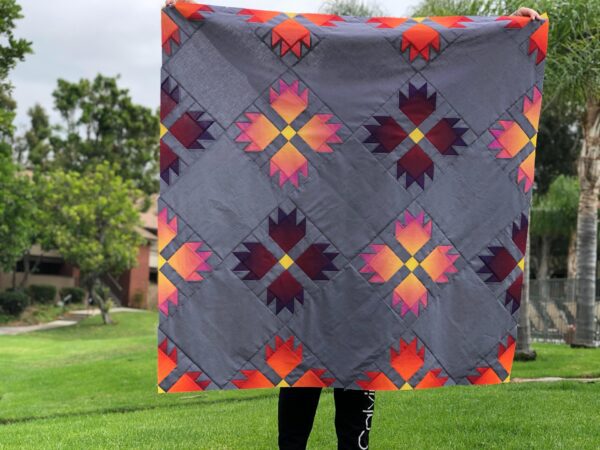 @rachlelamb is all about the blues in her quilt. I love the scrappy blue fabrics she chose to complete this full size Paws All Around quilt. Did I mention blue is my favorite color too? Blue is calm and relaxing and looks great with the white background.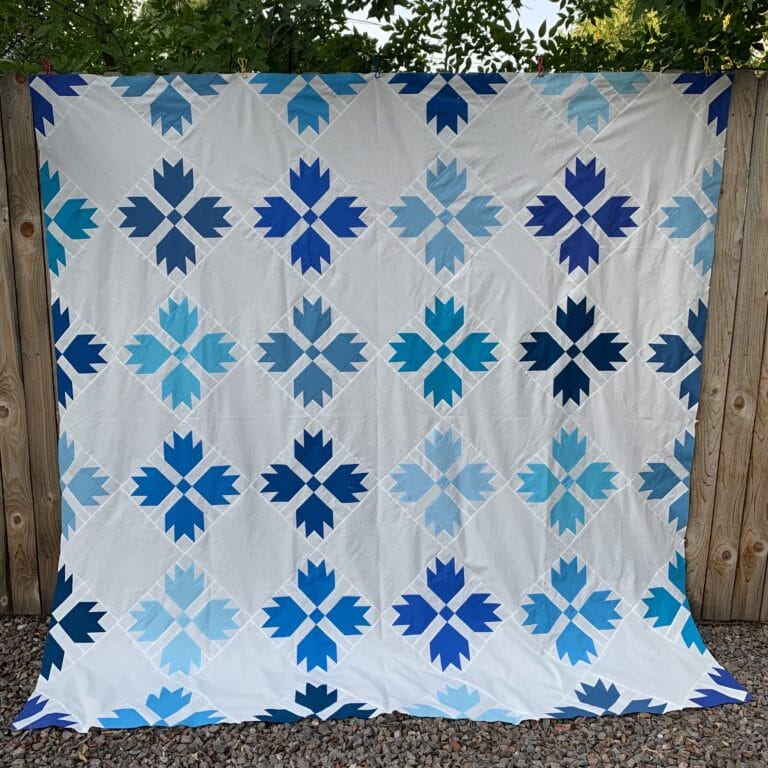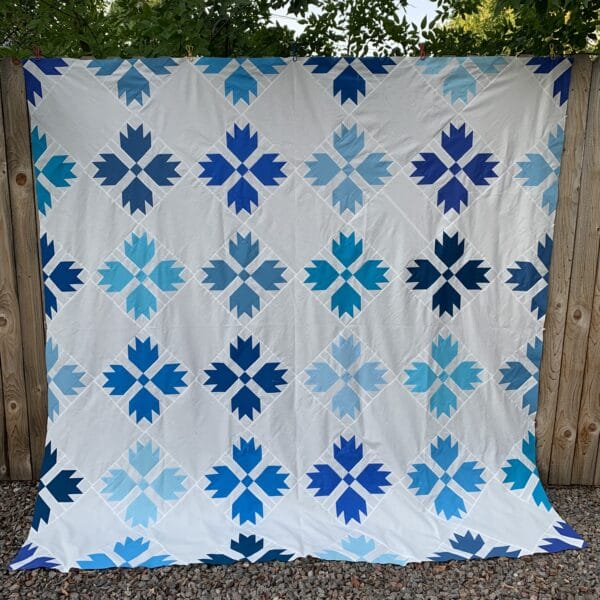 @sewspicious is giving off fun summer vibes with her bright and cheery yellows and oranges. Doesn't it just make you smile? Happy quilt! This is a perfect gender neutral baby quilt colorway.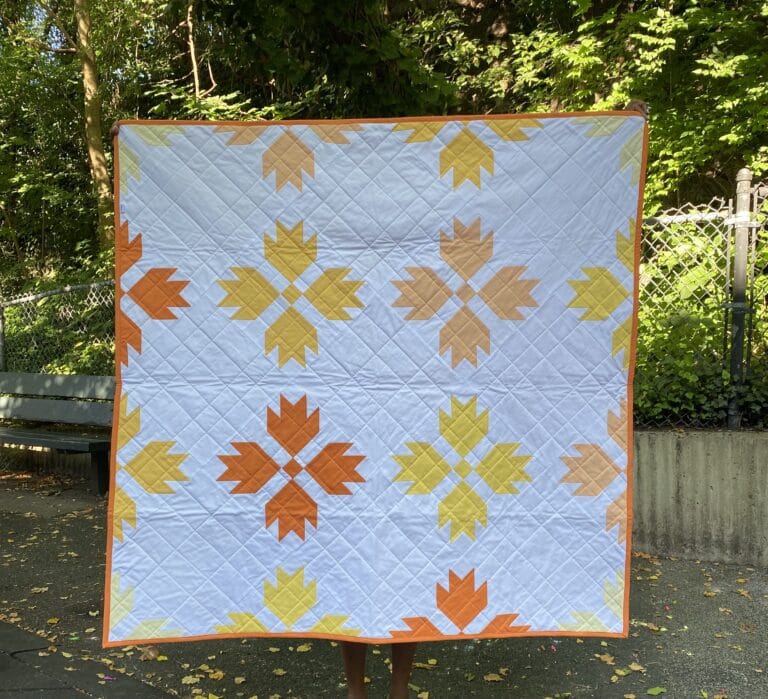 @modernvintagehandmade has done something really special. Check out this black background. Wow! Black and white quilts really grab your attention, and I'm loving how hers turned out. Striking!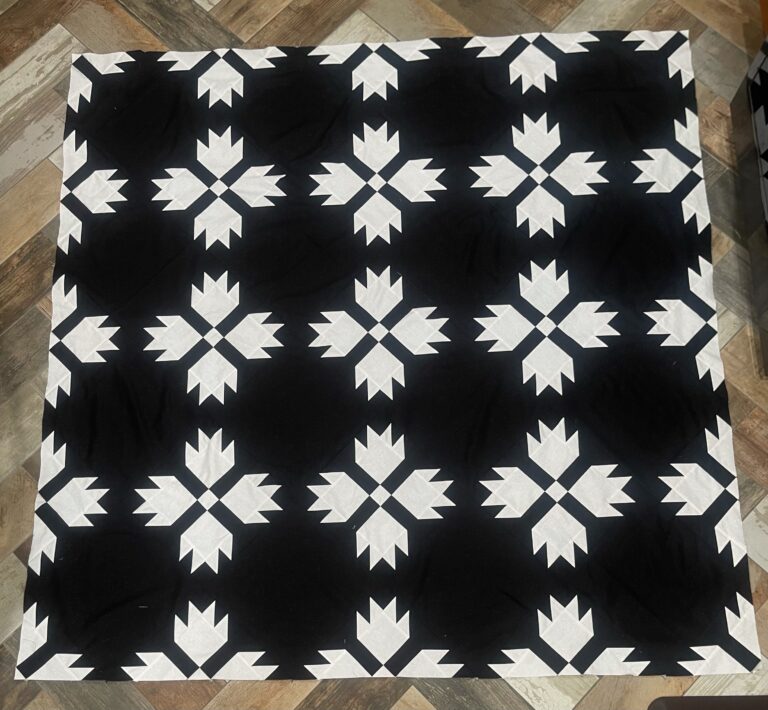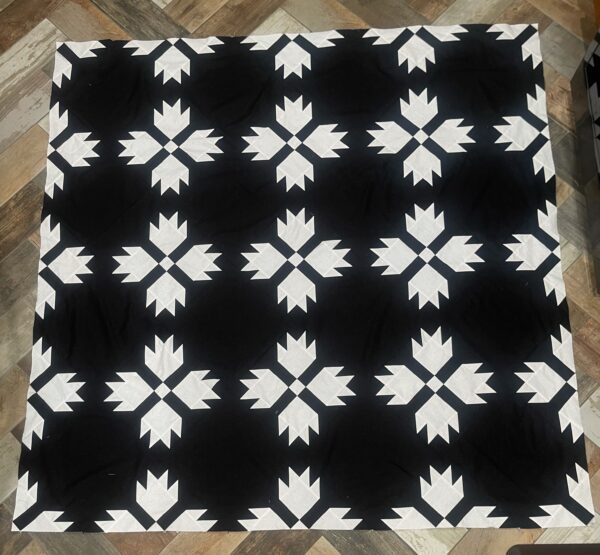 @_vanessa.griffin_ doesn't disappoint with her blue paws. As you can see, she mixed up her bear paws for an extra scrappy look. The light background print looks great on this baby quilt. Backgrounds don't always have to be solids. Although the pattern shows the paw blocks in the same color – don't be afraid to put your own spin on color selection.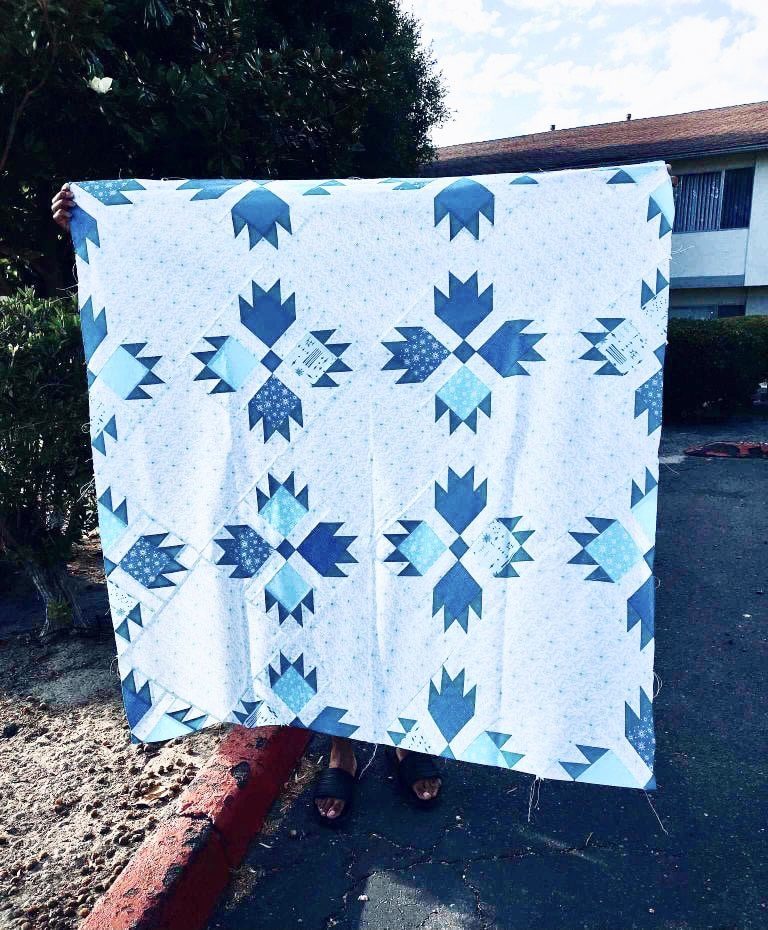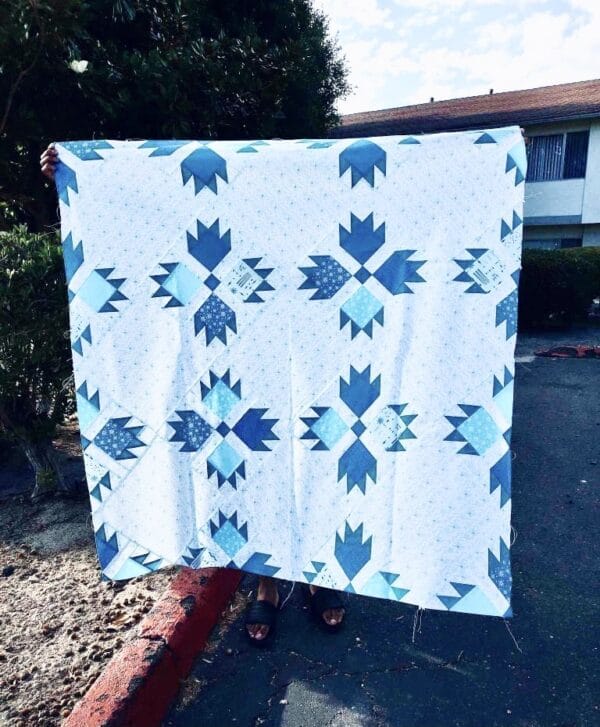 @beanstertheseamster This reminds me of the beach, with the light teal and grays. What a great color combination. She made the baby size quilt in a scrappy colorway. I love the teal background. The testers are always keeping things fresh.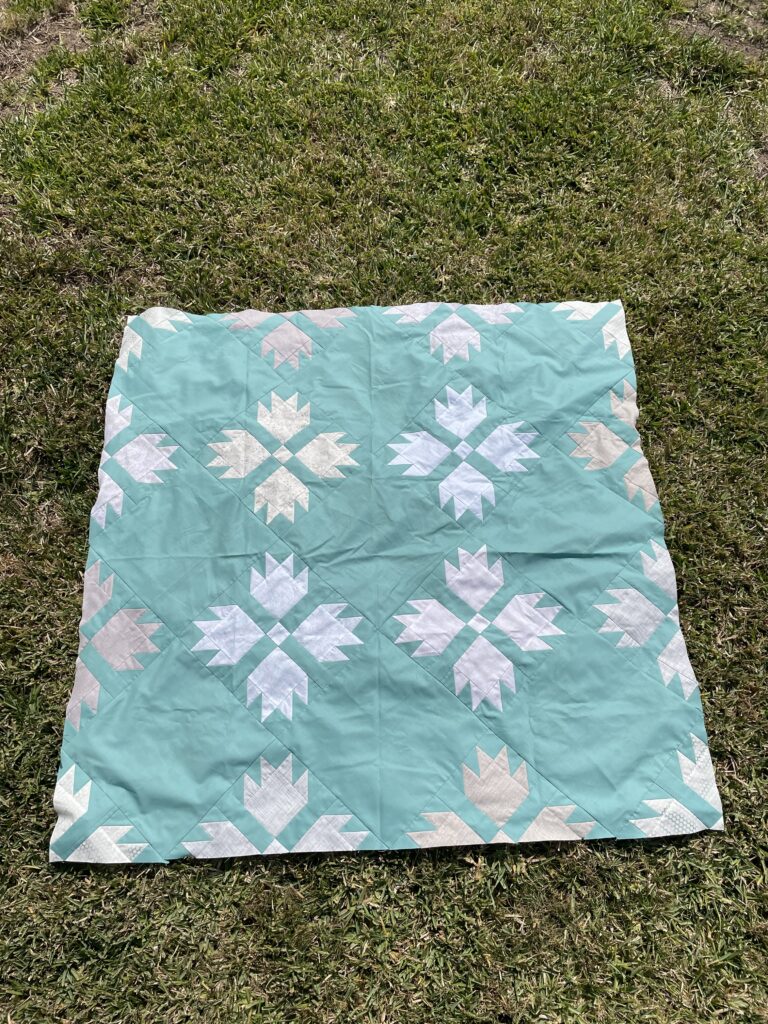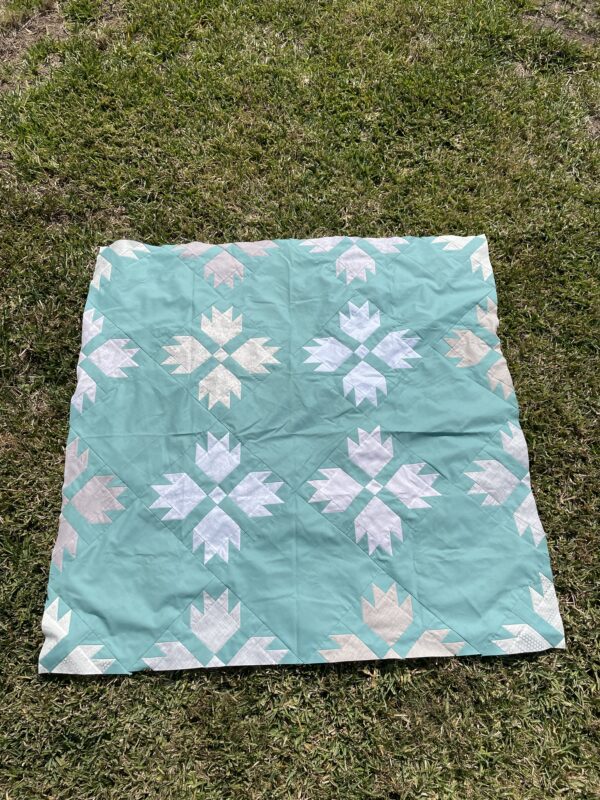 @quiltingwithcake Take a look at this colorful baby quilt. I love bright colors myself, and this really catches your eye. It's just cheery, light and fun. Perfect summer quilt.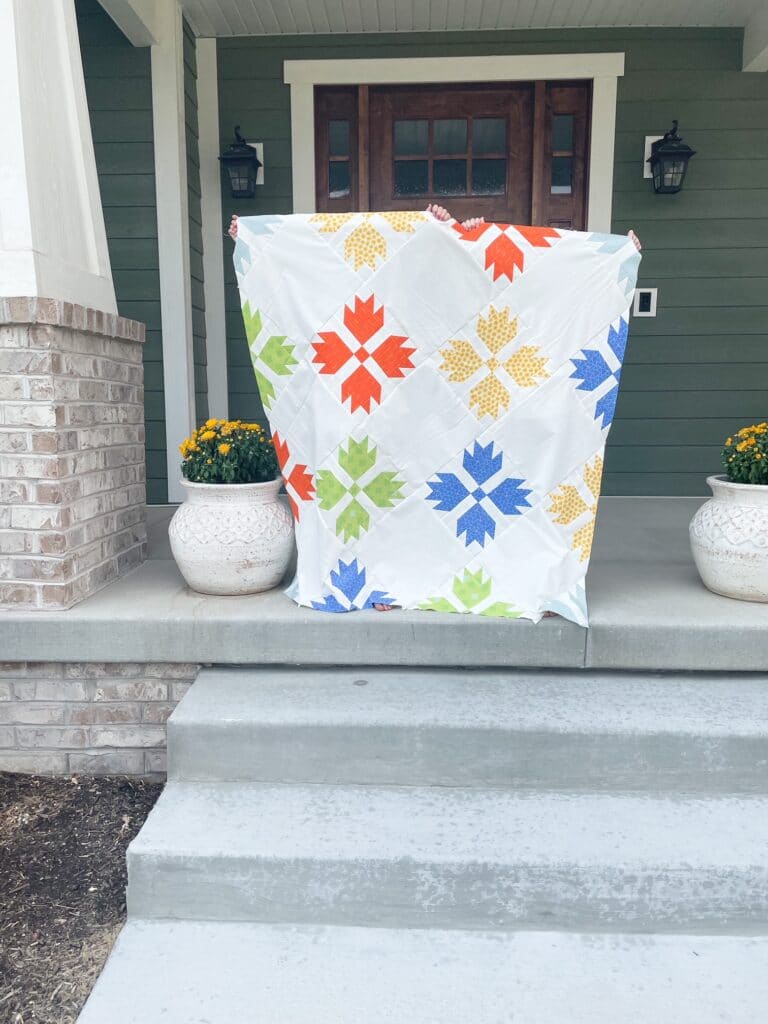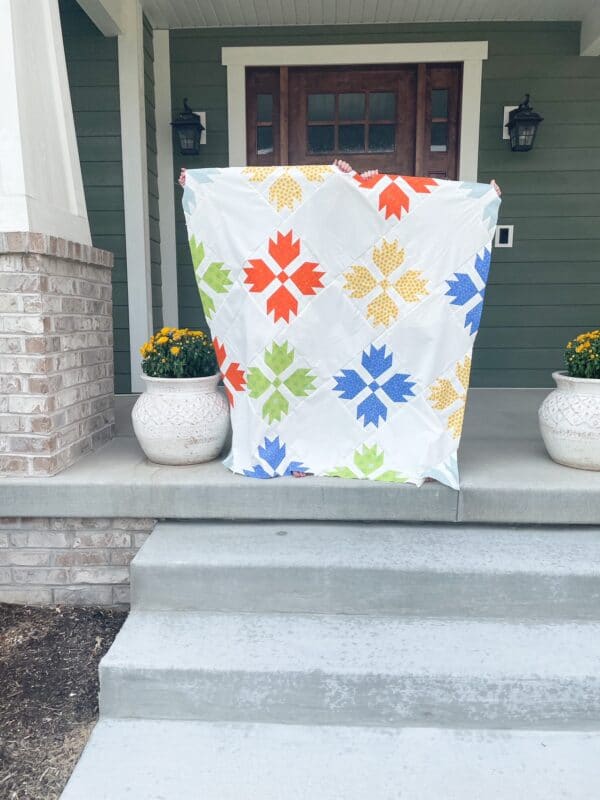 I'd love to see the quilts you make using this pattern. Be sure to tag me on Instagram and use the hashtag #pawsallaroundquilt.
Have a quilty day!
Mary Davis
Mary Go Round Quilts