It's that time of year, when the leaves start to fall, and the temperature drops just a little.  Stores start selling Christmas decorations but, hey, it's only November.  We still have to get through Thanksgiving.  So put those December holidays aside, and lets make a fall-themed pumpkin table runner.  I've designed this project for Baby Lock, and you can get the free pattern here.
Let me show you a little bit about the project and how quickly it goes together. This pattern does not take much fabric, so head on over to your stash and pull out a few fall-themed colors.
You will need to add the 1/4″ quilting foot to your machine to complete this project.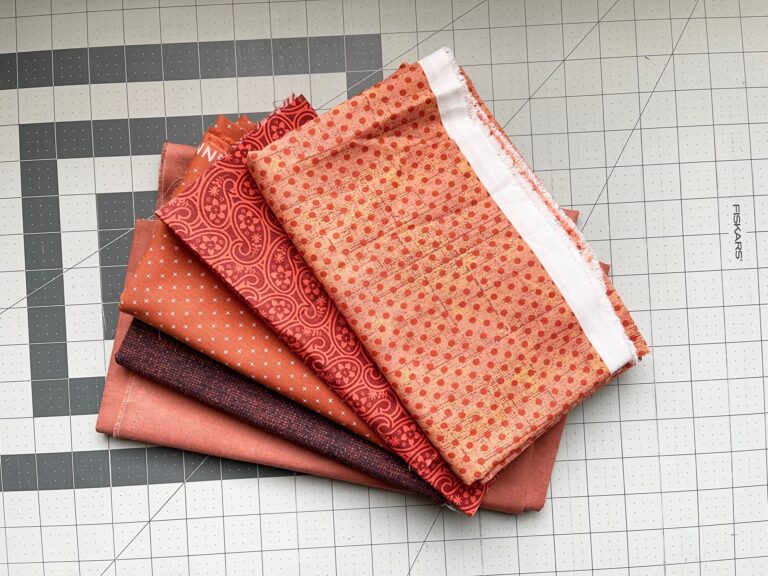 Are you familiar with making snowball corners?  We've got lots in this pattern.  Let me show you how it's done.  First you draw a diagonal line, corner to corner, on the back of the smaller squares.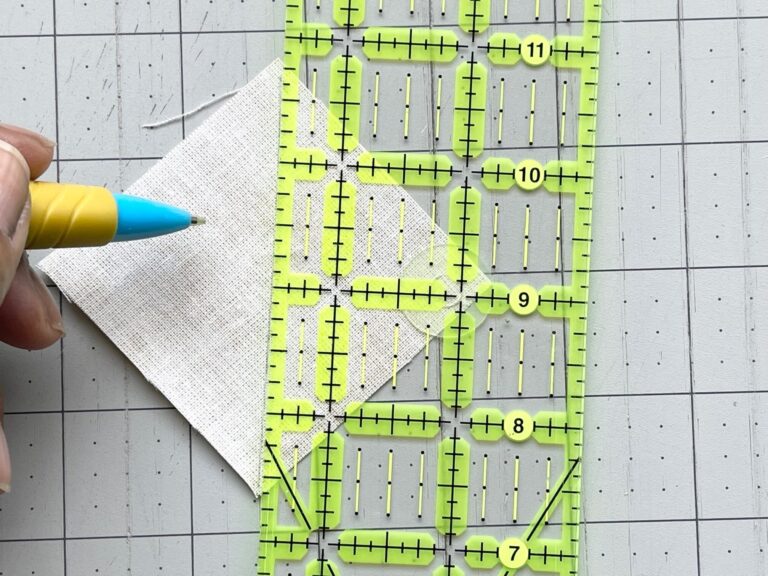 Place a marked square in the corners of each large square.  Make sure right sides are facing.  These will become the pumpkin body.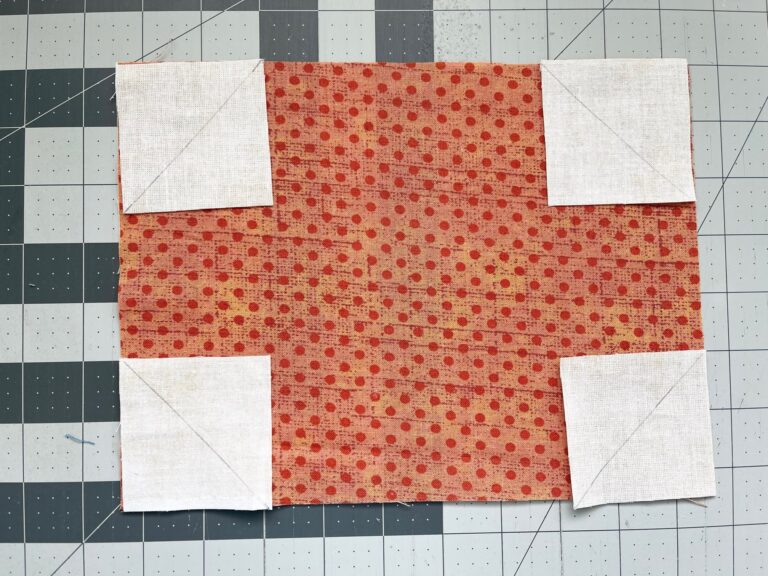 Before you begin stitching, make sure your stitch length is set at 2.5.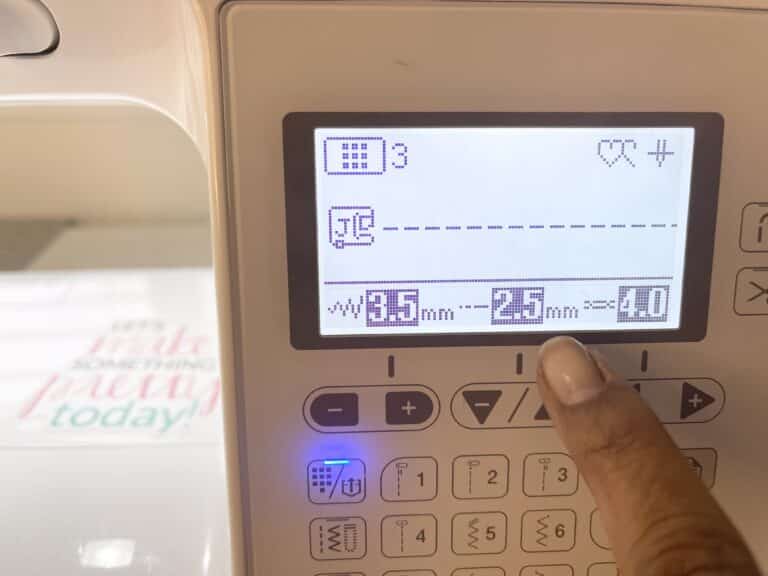 Since we are sewing smaller pieces, having a short stitch length will ensure all your pieces are sewn together securely and will hold up through cutting and ironing.  I'm sewing on my Baby Lock Lyric, so my stitch length is displayed on this LCD screen.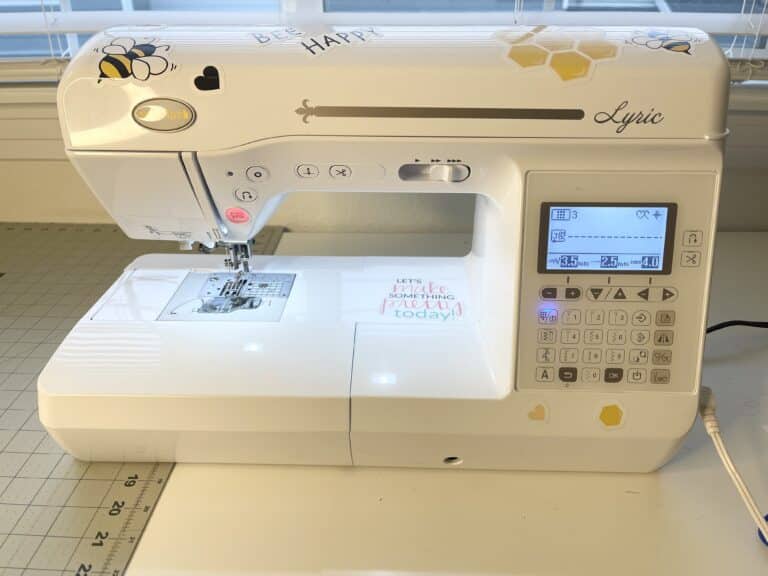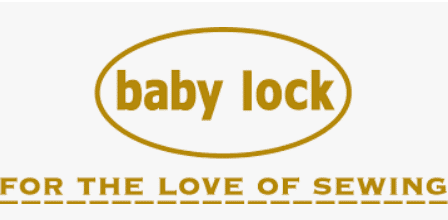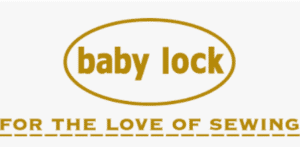 To make the snowball, stitch on the drawn line.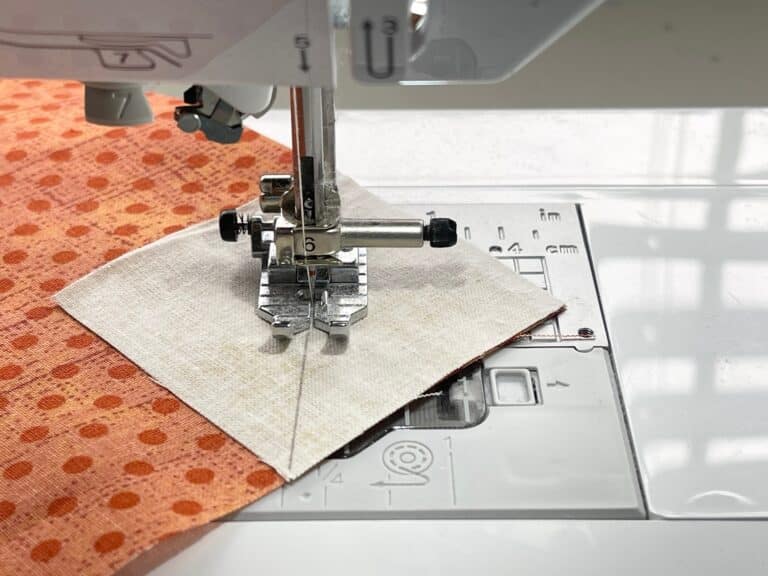 Cut 1/4″ from the drawn line. Open and press.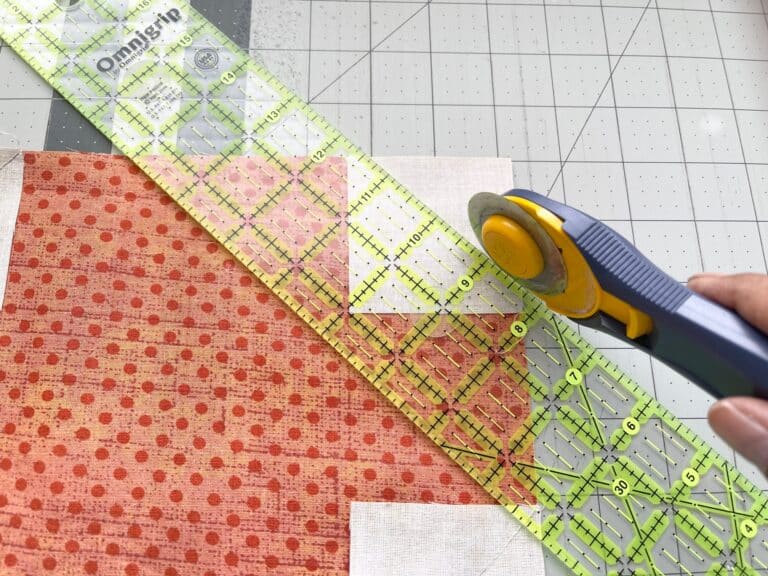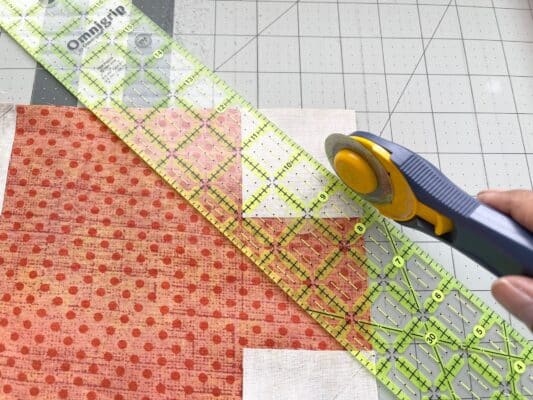 To make the pumpkin stems, you do the same thing. Snowball the top of the stem pieces .  Following the instructions in the pattern, you will complete the top half of  your pumpkin block.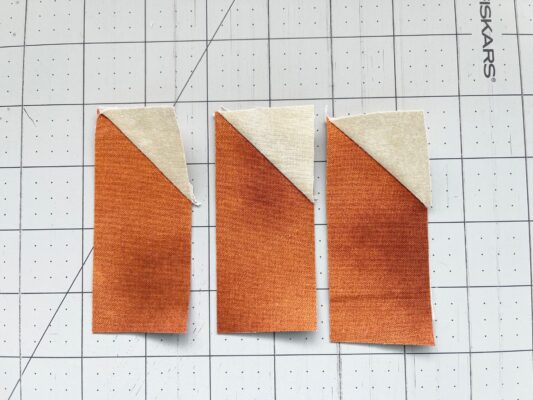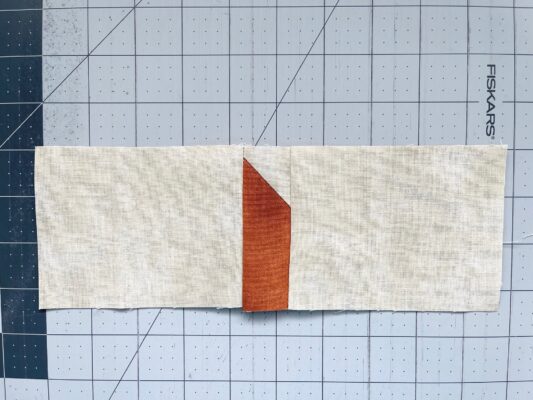 Your pumpkins are complete.  Aren't they cute?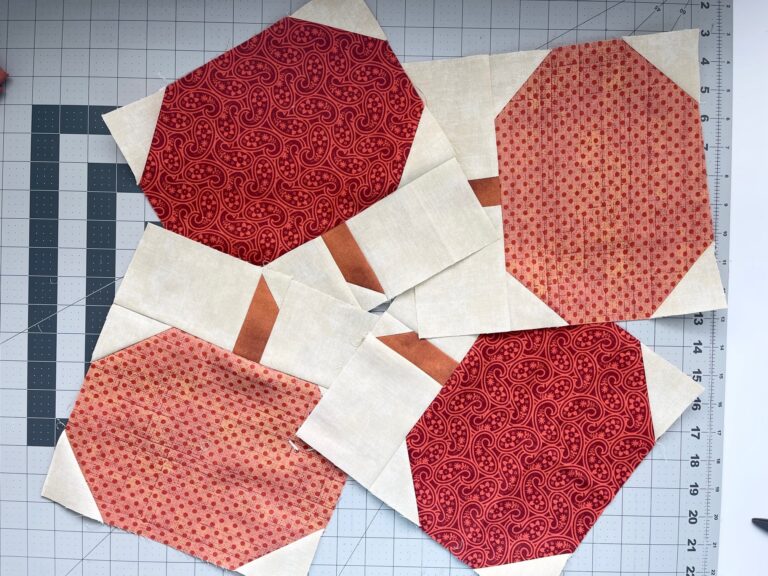 I auditioned three fabrics for my borders.  I went with the one on the bottom.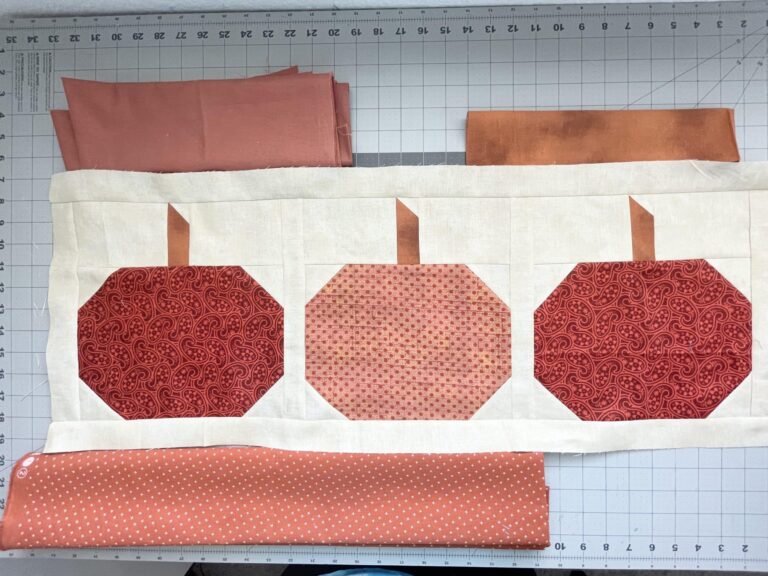 Once your borders are complete, it's time to quilt it in your desired method.  I used my Baby Lock Regent to add some fancy stitching.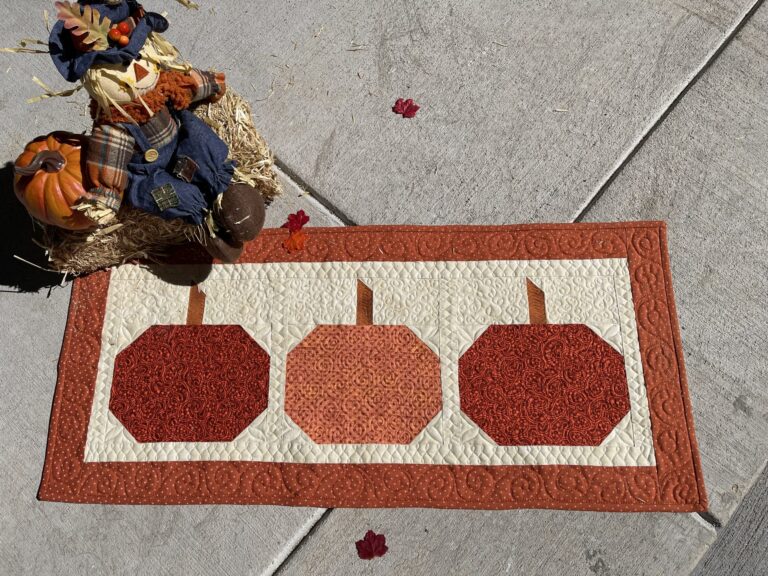 To find instructions for this free table runner, and to see all of the free breezy fall projects featured on the Baby Lock website, click HERE.
Happy Quilting!
Mary Davis