I am so happy to be releasing my fifth quilt pattern, the Hourly Quilt. Finding names for my quilt patterns is always a bit of a chore. This one was a little easier. It's made up entirely of hourglass blocks and squares. Ta da…the Hourly Quilt. I'm all about making quilts that are simple, yet look amazing.
For this quilt is chose Moda Grunge fabrics. Even though I'm a prints gal, I fell in love this this grunge. I knew I wanted something bright and cheerful that would stand out. I think I nailed it.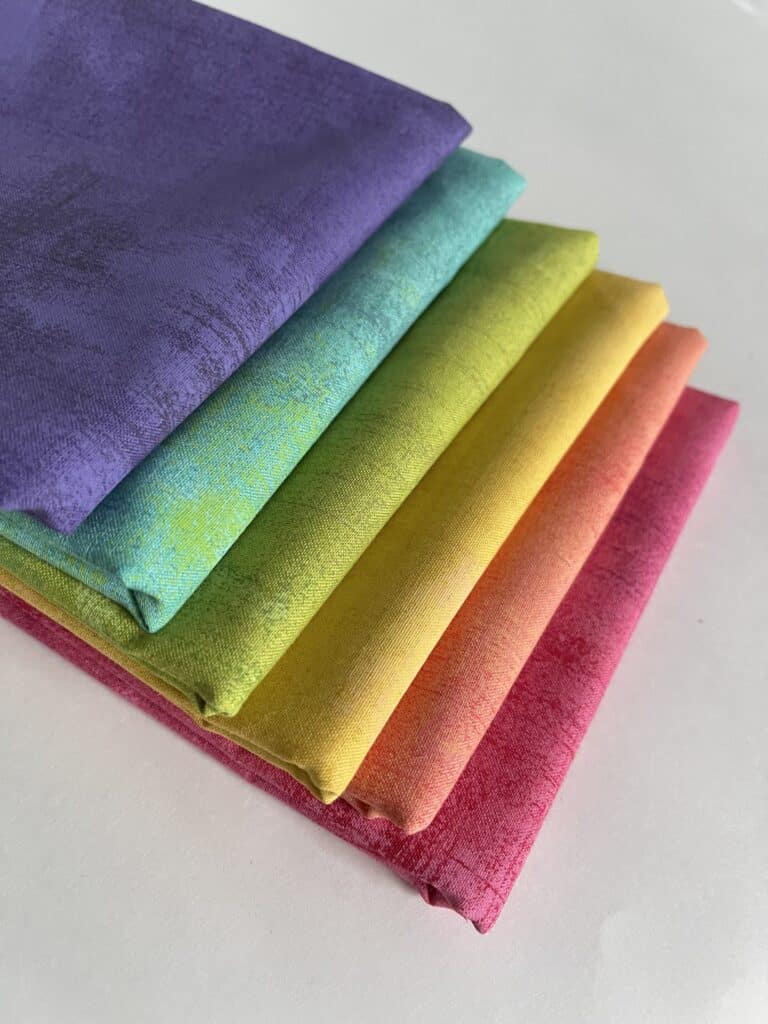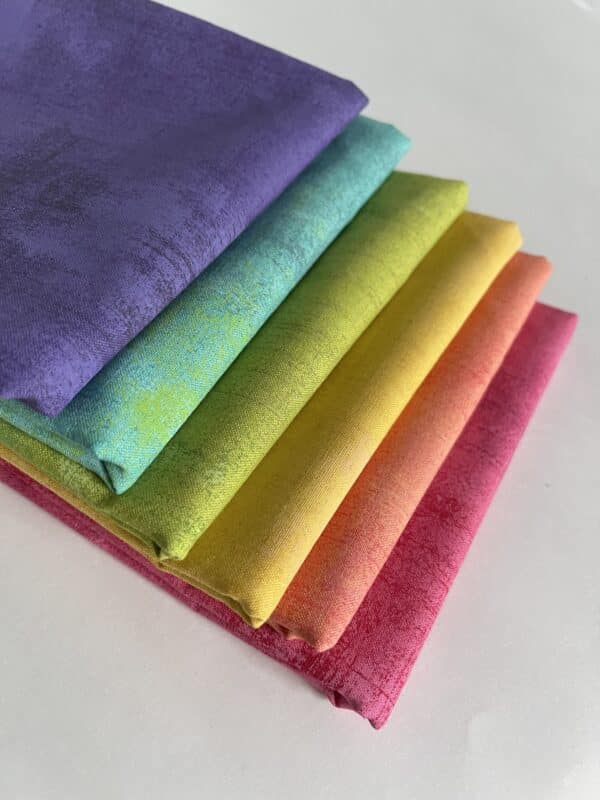 Hourglass blocks are constructed from two half square triangles. I labeled the pattern confident beginner because it entails a bit of trimming on the hourglass blocks. If you are not feeling confident, try making the baby version first. Then work your way up to the larger options.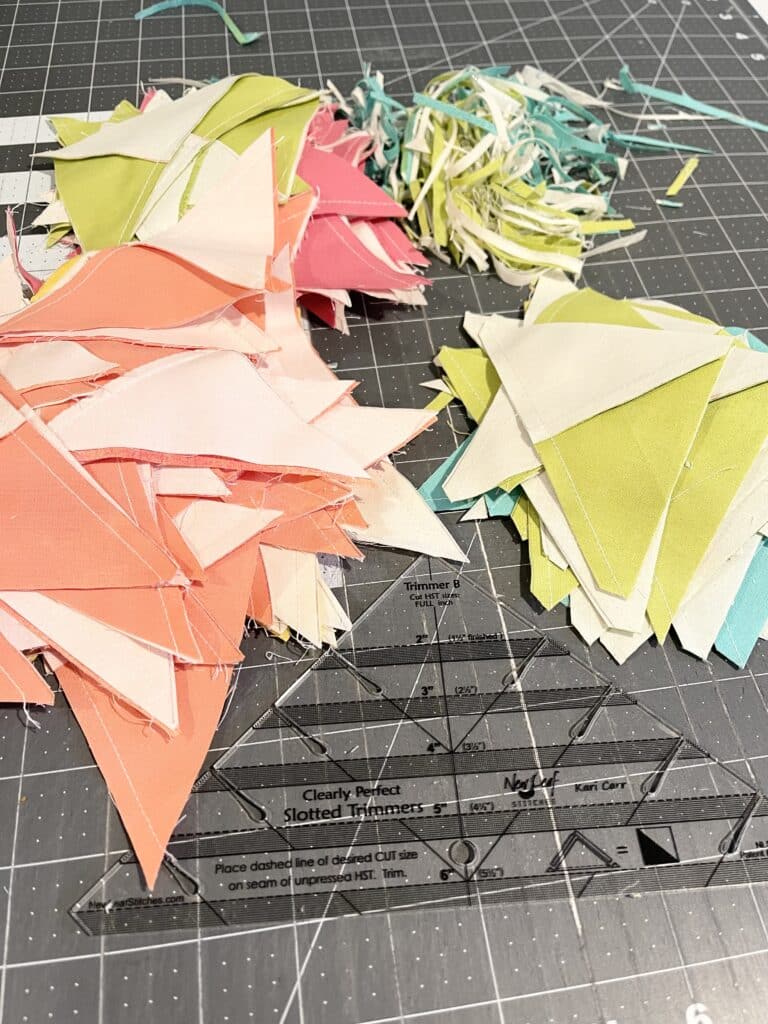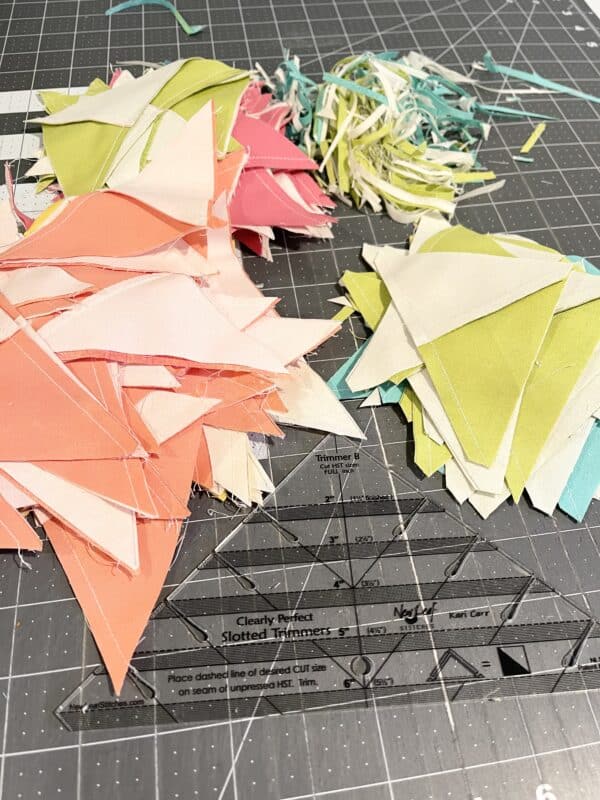 Do you like scrappy or two color quilts? I give instructions for both in this pattern. It looks great in whichever option you choose. I made this version below in Poppie Cotton's Farm Girl Vintage fabric. I loved the little sunflowers on the blue background,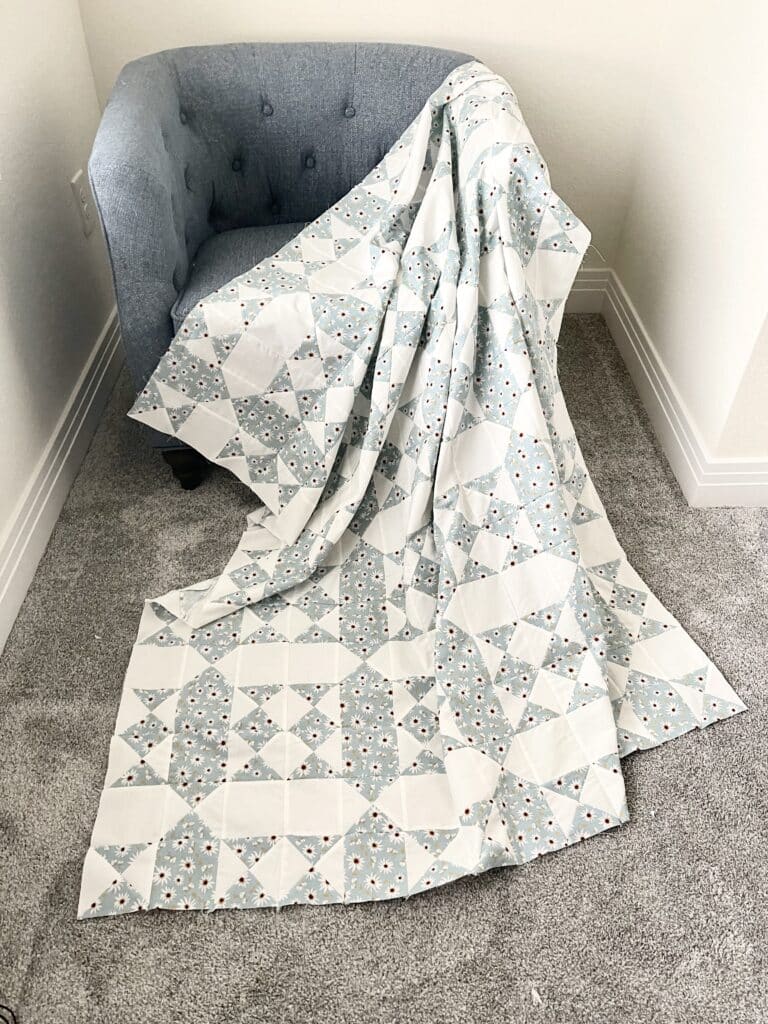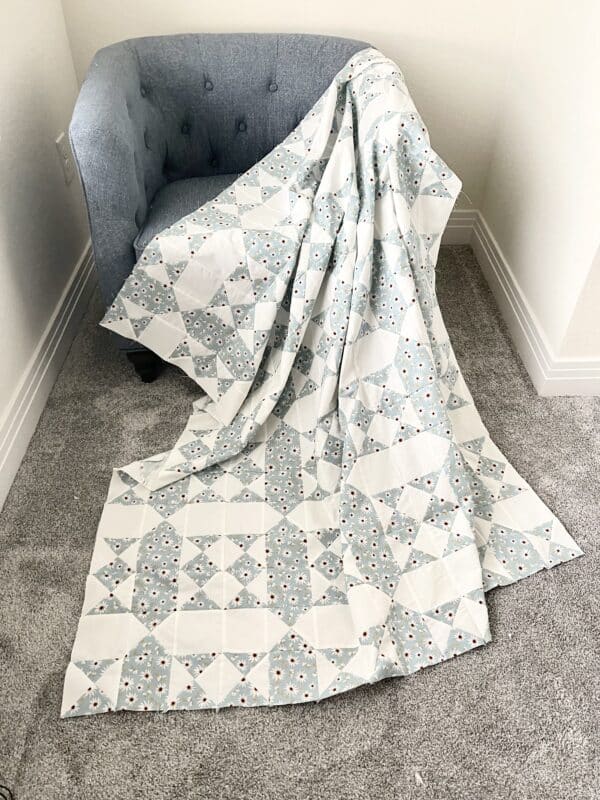 When it comes time to quilting your finished piece, you can do some really dense quilting or you can do an all over design like I did. I went with a large meander aka stippling design. I like the meander because it goes quick and you can cover a lot of ground.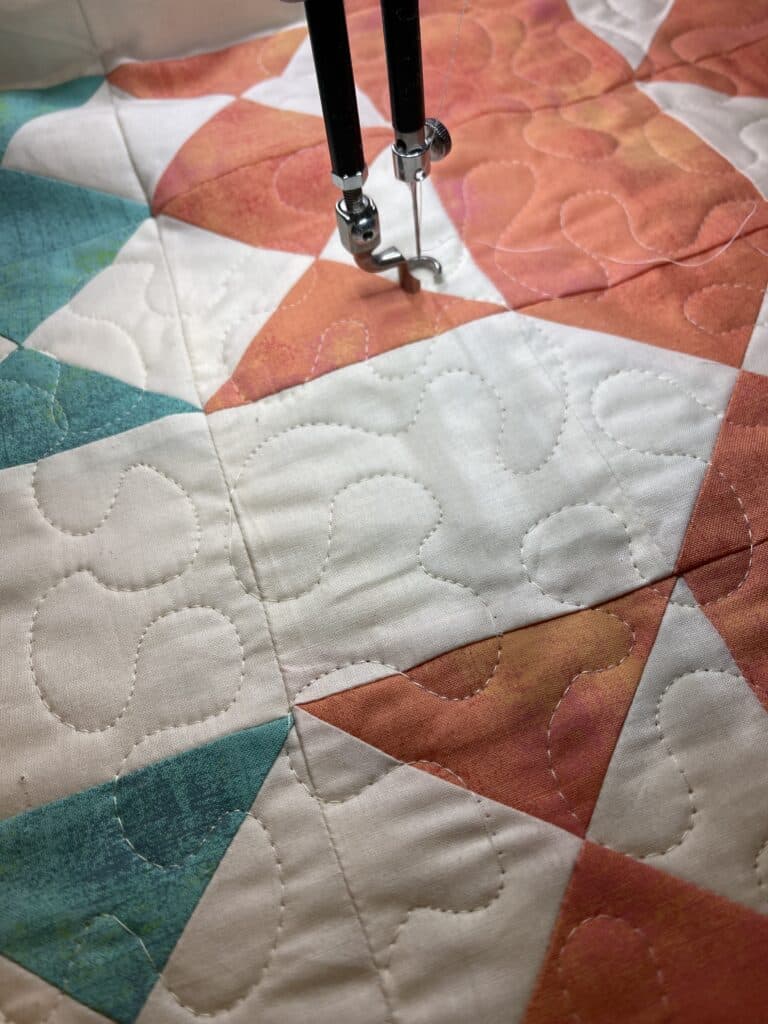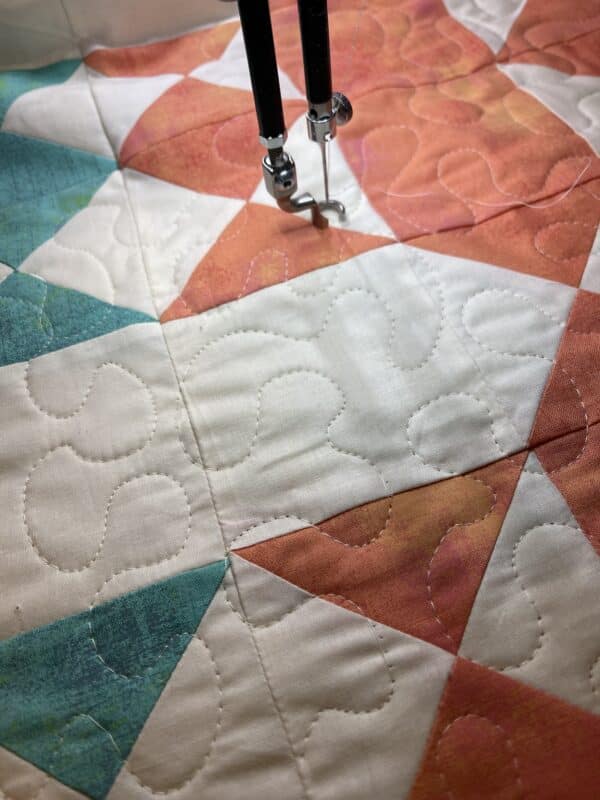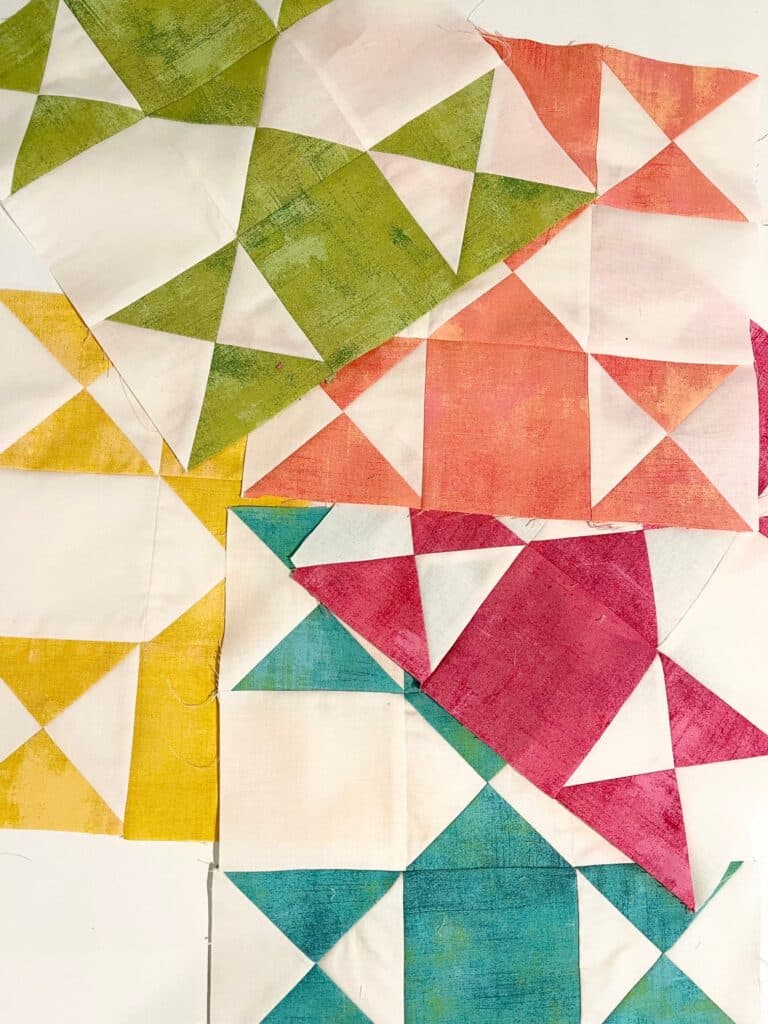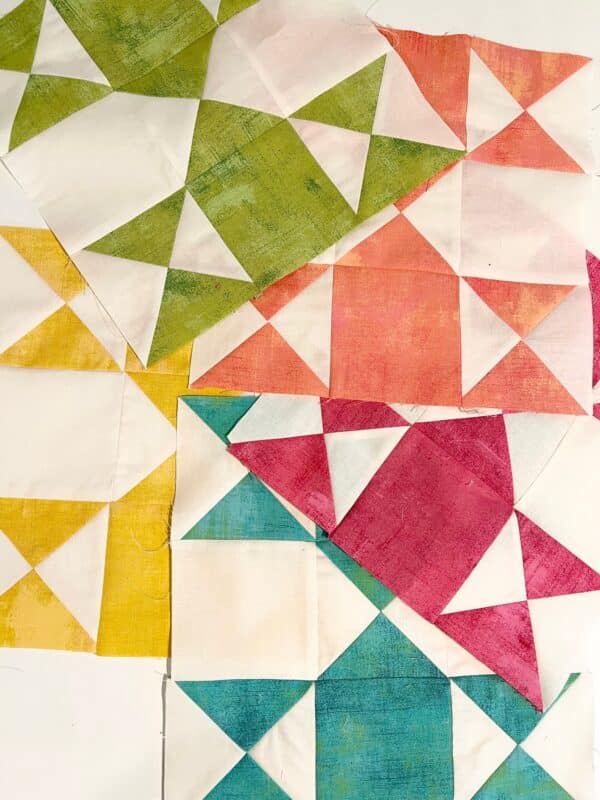 Let's take a look at the quilts done by my amazing testers. First up is Kelsey from @cottonandcraft. She used this great print background which gives the quilt a whole new look. Great choice. It gives a vintage vibe.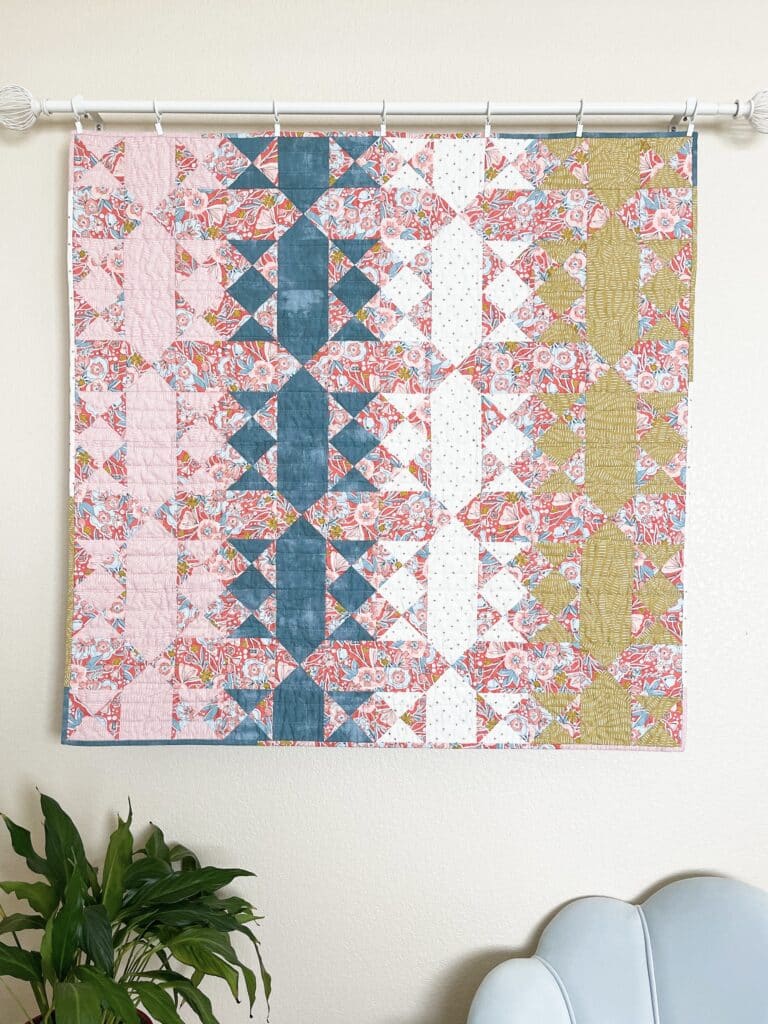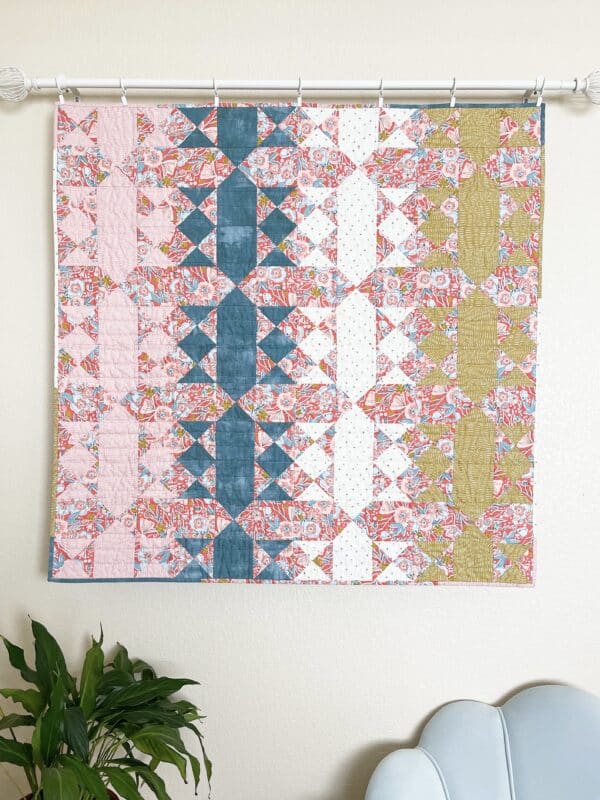 Rachel from @rachlamb did a rainbow look with a dark background. It's so dramatic and makes these solid colors really pop. It reminds me of the temperature quilt.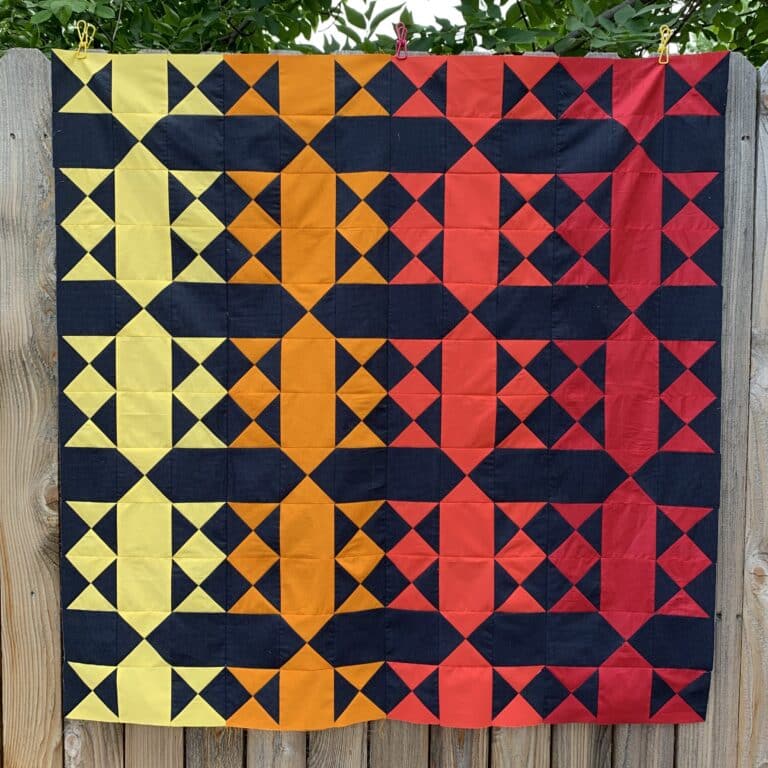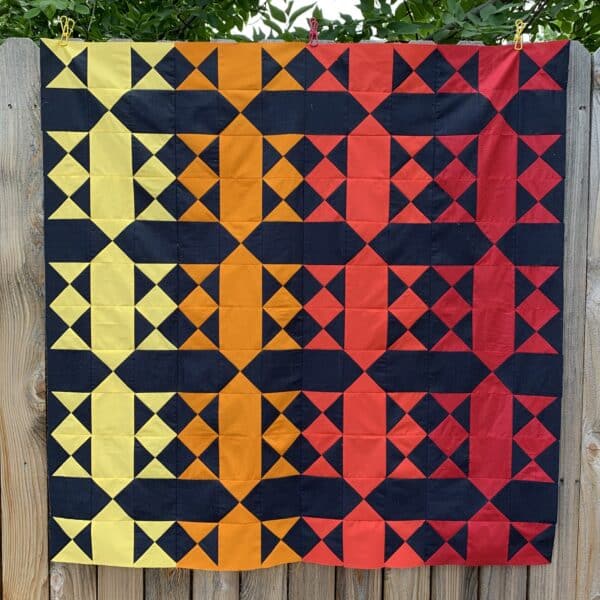 Take a look at this one from Jessica of @quiltingingwithcake. She went ultra scrappy, and look how cool it turned out with the golds, browns and pink. Amazing.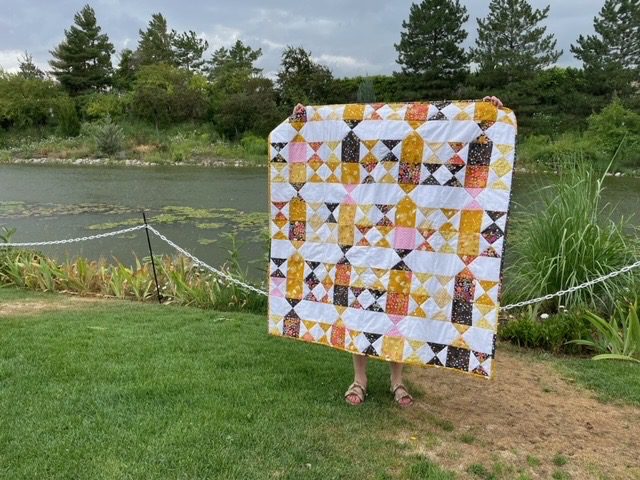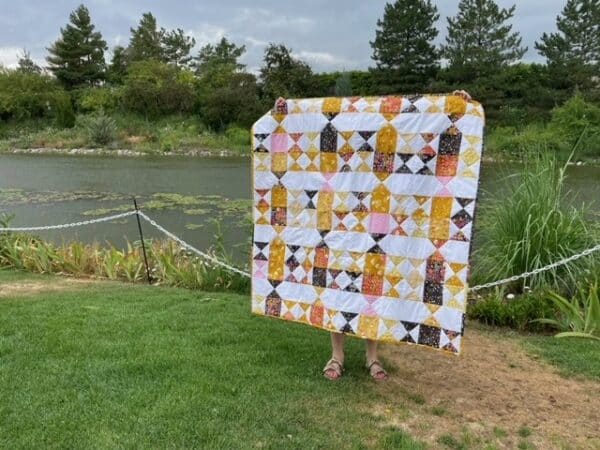 My testers really know how to pick fabrics. Look at this black background and gorgeous prints in blues and purple. Nice job by Shiya of @theeccentricquilter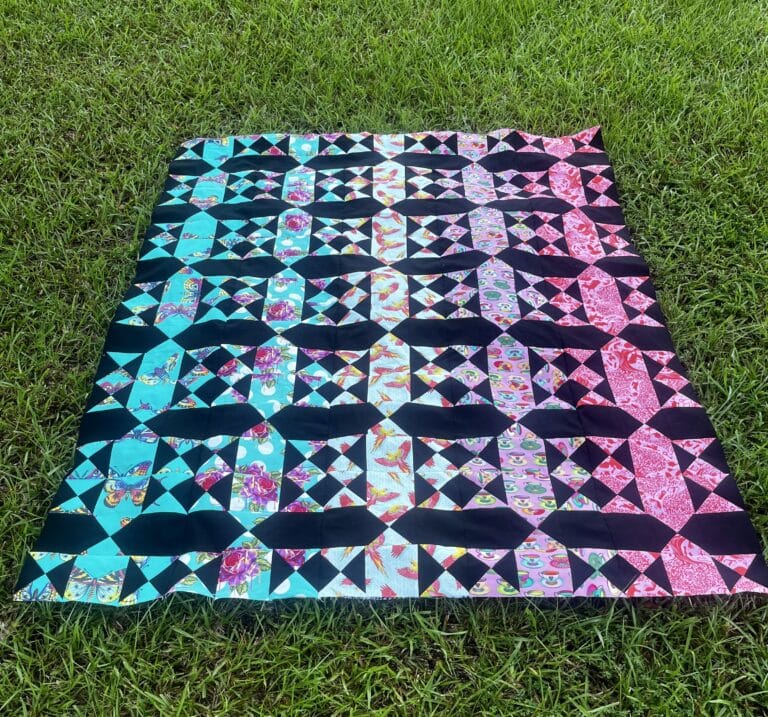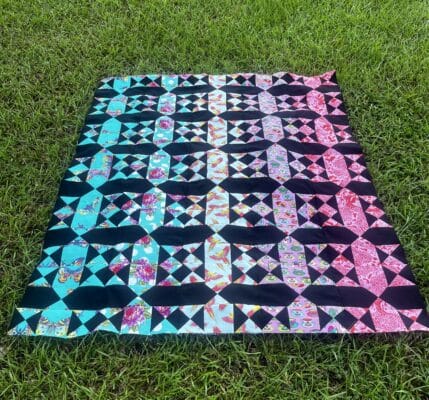 You can't go wrong with green in this solid color version by Maxine of @knitsstitchesandblocks. This quilt looks great in prints AND solids!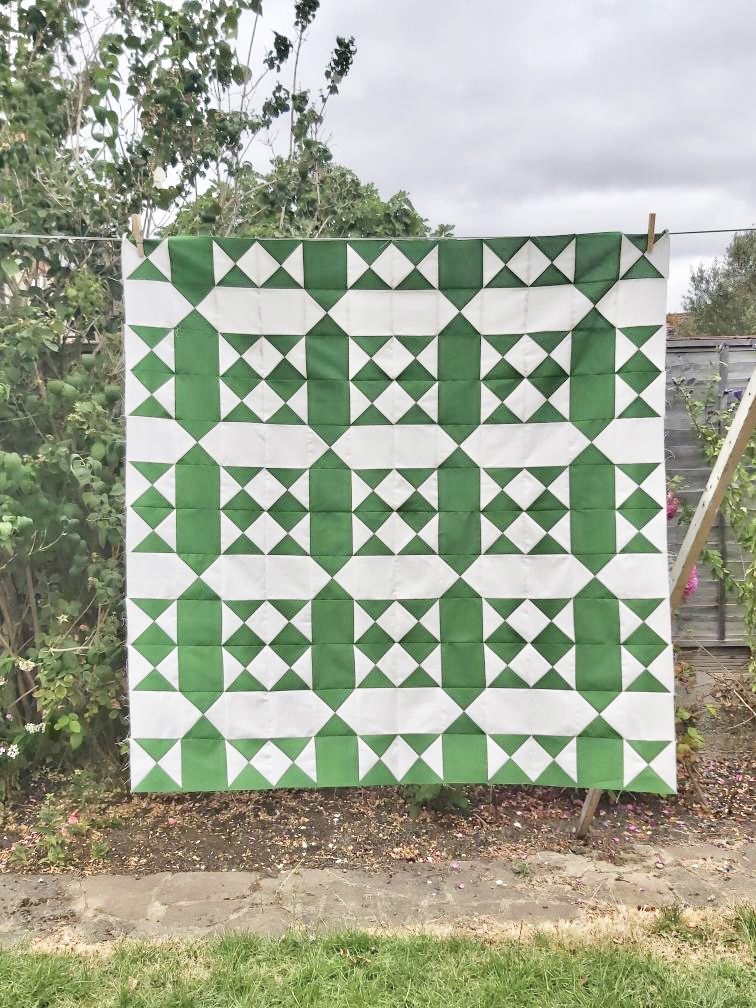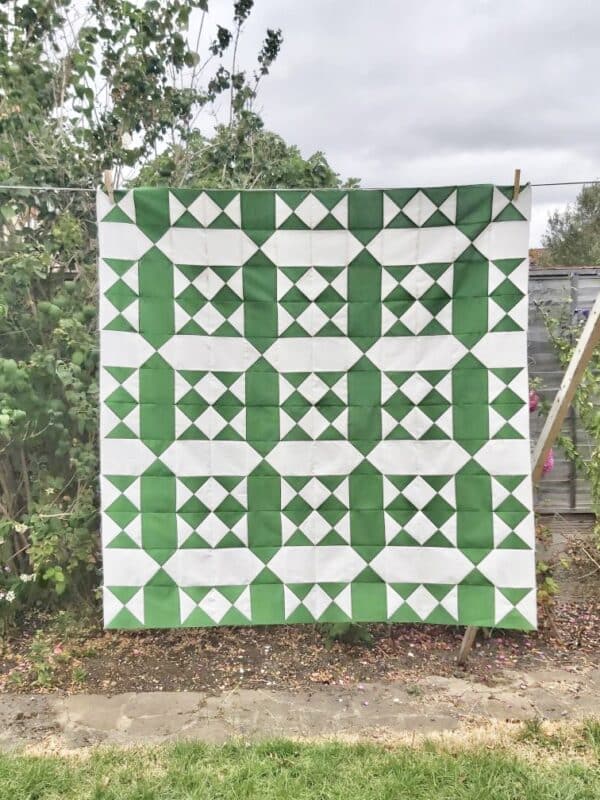 Isn't this fun? Anna of @akammcrafts chose this fun art deco style prints. Both of these fabrics are prints, but together there is a strong definition in colors in background.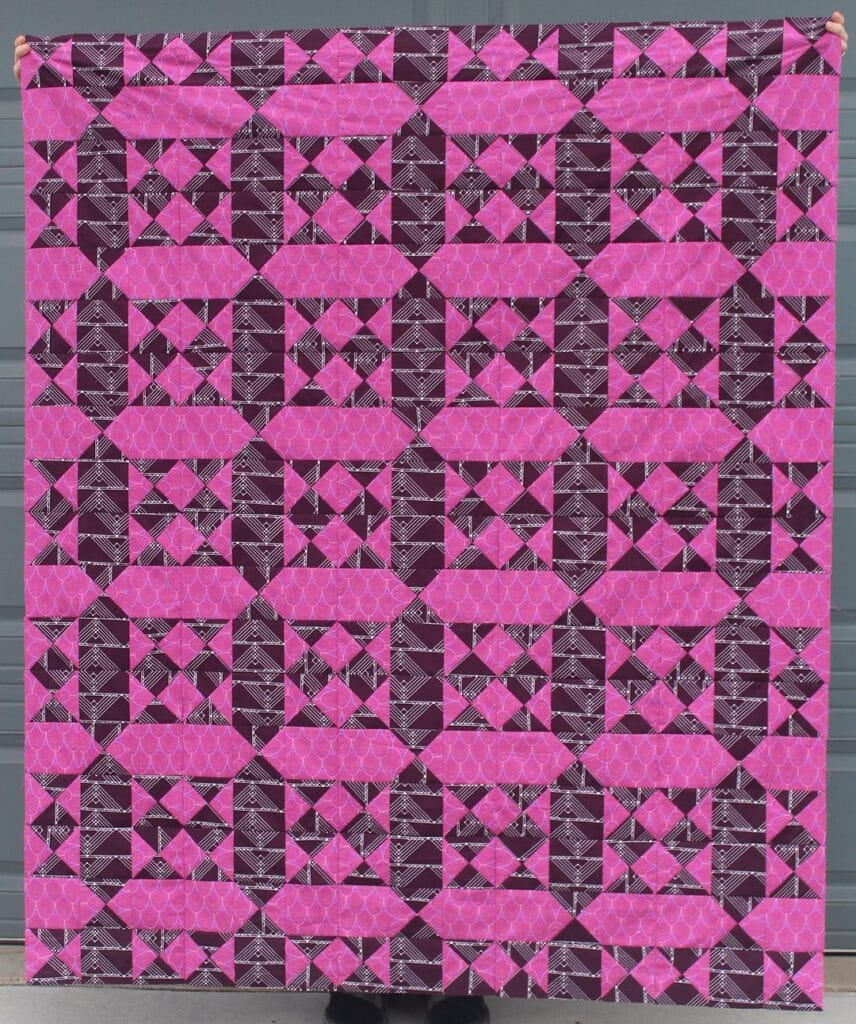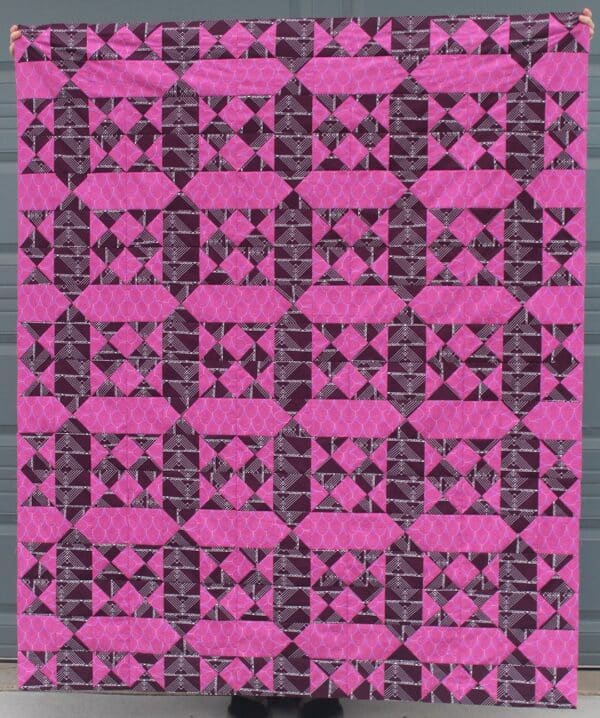 This pattern will give you a quick baby quilt. And that's what Margaret of @quiltylass has done. Love these soft pastel colors. Perfect for baby.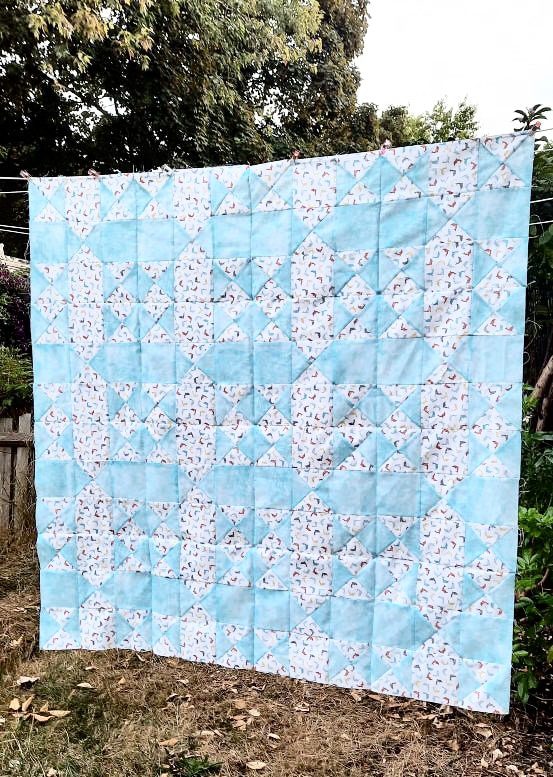 Have you ever used red as the background in a quilt? Dana of @myquiltingphd did just that. She did a very scrappy and used different shades of red from her stash for the background. She also went super scrappy by mixing up all the hourglass blocks.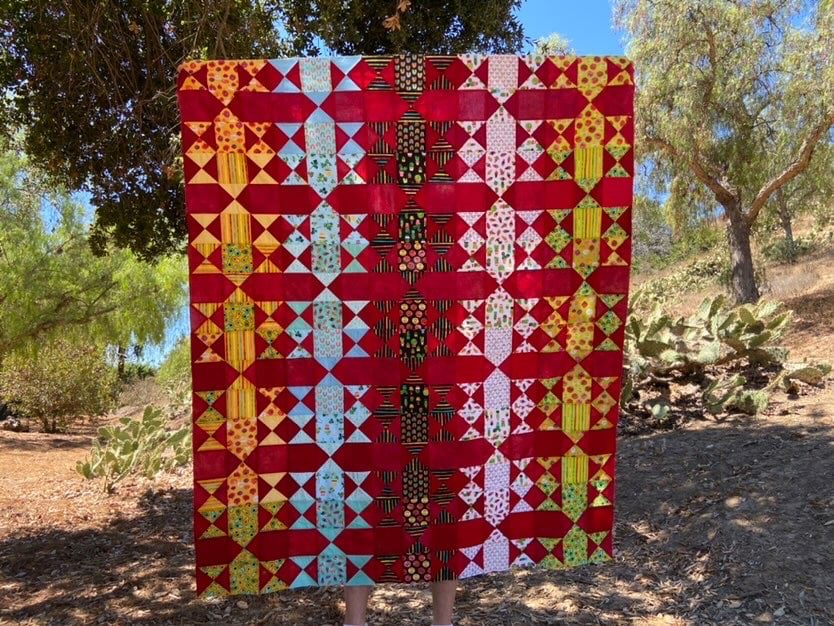 I am so thankful for all of the help I received from my wonderful pattern testers. They outdid themselves by coming up with some amazing color combinations to give you some more ideas and different directions you can go in when you make your own Hourly Quilt.