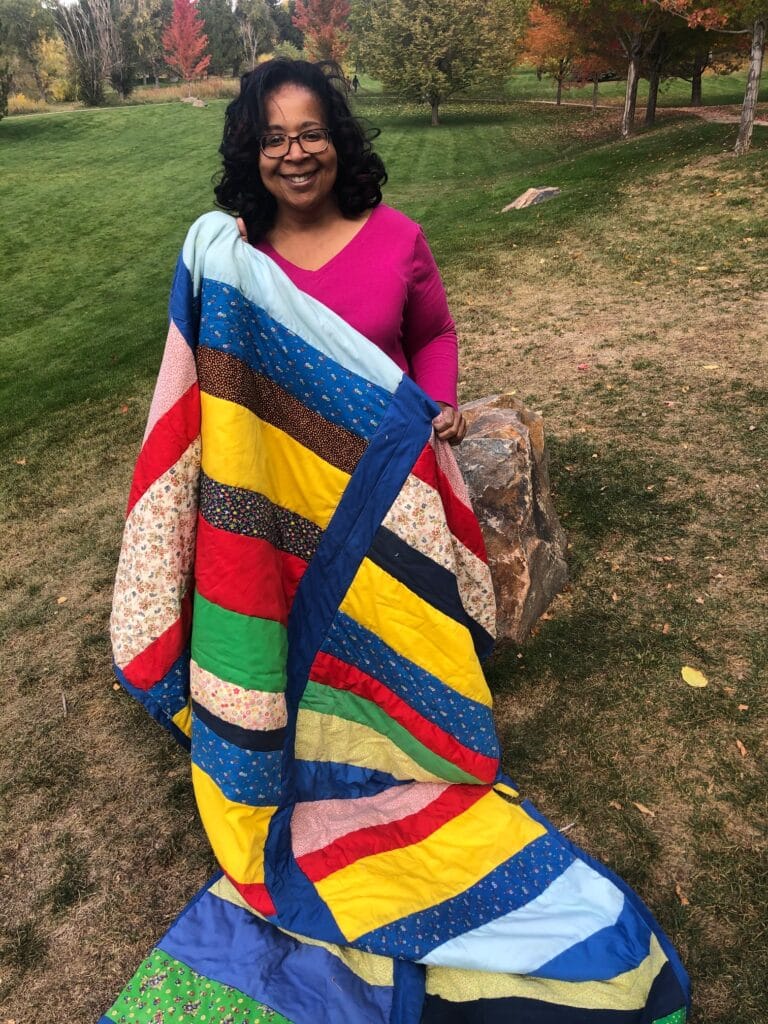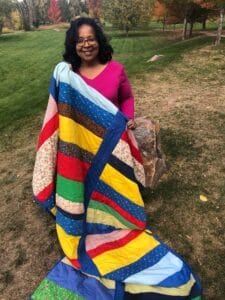 Oh, my goodness – my very first blog post.  Thank you for being here.  I'm going to take this time to tell you a little bit about me and what I'm doing here.  I have been sewing or crafting of some sort for, well, almost all of my life. My mom was a crafty person and liked to sew and crochet.  She taught me how to crochet when I was a kid, even though it was harder for her to do so since I was left handed — but we worked it out and my brain adapted to the right-handed world.  I've crocheted doilies, pillows and lots of afghans.  And I still crochet to this day.
When I was a child, I would sneak and try to use my mom's Kenmore sewing machine – even though I didn't know what I was doing.  It wasn't until home economics class in junior high school that I finally learned how to sew properly.  I made a pair of light blue corduroy gauchos.  Yep—gauchos—please google.  Even though they were too short in the crotch, I was proud of my accomplishment and wore them with pride. I continued to sew into adulthood, and really enjoyed making my own clothes.  When my daughter was young, I made all of her Halloween costumes. Unfortunately for me, my daughter was a tomboy, so I was not able to make her any frilly dresses. haha
My mom started quilting later in life and I was fascinated.  She would show me her quilt blocks, and as was usual for me, I wanted to learn how to do it also.  I went out to the local fabric store and bought a book called Teach Yourself to Quilt.  I made a sampler wall hanging which is still displayed on my living room wall today.  And thus, the quilting addiction began!  It's been 25 years, and I'm still quilting strong.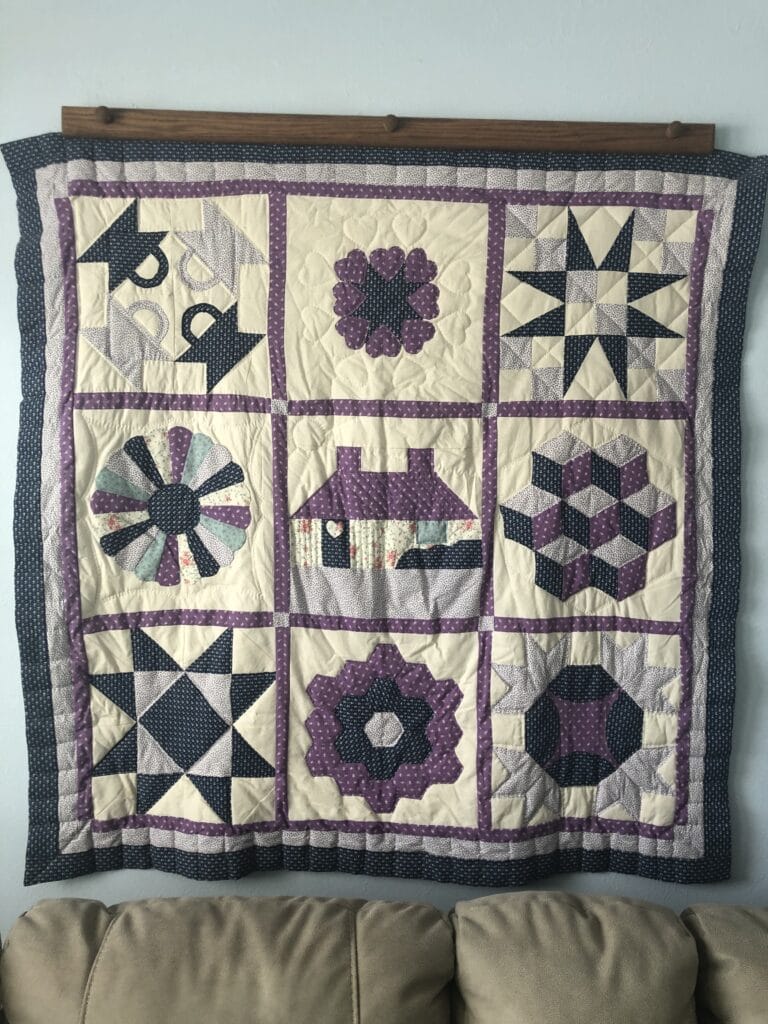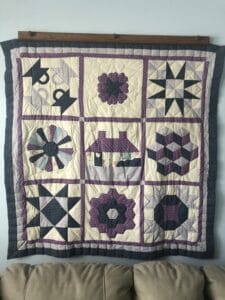 I consider myself a traditional quilter.  I like classic, vintage patterns and floral print fabrics.  I like blues and bright cheerful colors.  I make quilts for family and friends, and  I also sell finished quilts in my Etsy store.  I bought a used sit down longarm machine, so now I am able to finish my quilts faster with fancy stitching.  I'm no expert at free motion quilting, but I do love what I create.
Following the natural progression of all things, I am now writing my own quilt patterns.  Thanks to Elizabeth Chappel of Quilters Candy, and her pattern writing course, I have yet another obsession.
Lastly, I have started an online platform where I promote quilters, pattern designers, fabric designers, fiber artists and other people of color in the quilting community.  In my membership you will receive a new quilt pattern from a person of color every other month.  I will share interviews and stories about designers and non-profit organizations who are keeping quilting alive in their communities. To learn more, head on over to the membership page.  I've got lots of fun in store.
Well that's it for me folks.  Take a look around my website and make yourself at home.  Please note this is a work in progress, but I am working hard to bring you the content I think will be most interesting for my readers.
If you'd like to contact me feel free to do so at [email protected]
Happy quilting!
Mary Davis